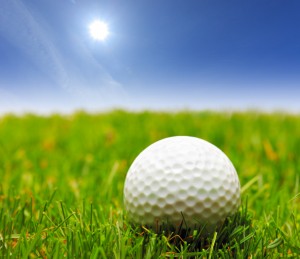 Monday [Dec 3] sees the start of play for the 60th playing of the Bermuda Goodwill Golf Tournament. The tournament is the longest running Pro-Am in history and was founded in 1953 by the Bermuda Golf Association to promote the island of Bermuda and bestow goodwill upon all who participate.
This year's tournament will take place from December 3rd – 7th at Port Royal Golf Course, Riddells Bay Golf & Country Club, Mid Ocean Club and Tuckers Point Golf Club. The event features four days of competition, over four different courses.
The 72-hole stroke play competition has teams comprised of one club professional and three amateur players with participants playing in both an individual pro and a team event. Last year's winners, Lambton Golf and Country Club from Toronto, Ontario will be returning with three teams to defend their title.
Past tournaments have brought teams to Bermuda from the United States, Canada, the UK and Europe. This year there are 54 teams – 29 from the United States, 17 from Canada and 8 from Bermuda. The popularity of the event stems from the reason that the tournament was formed in 1953; the opportunity to develop camaraderie, fellowship and the ability to meet and match abilities with fellow golf enthusiasts in one of the most beautiful settings in the world.
The tournament field will be divided into four flights and teams will play 18 holes each at Port Royal Golf Club, Riddells' Bay Golf & Country Club, Mid Ocean Club and Tucker's Point Club. The participants will be competing for the many prizes available, including daily team low gross and low net, longest drive and closest to the pin competitions.
There is a hole in one competition for a Club Car which will be held on the 17th hole at Mid Ocean Club. Other hole in one prizes include an Amazon Kindle Fire, a set of Cleveland Irons and a $500 Visa Gift Card. All prizes for the event have been made, designed or created in Bermuda which will allow the winners to take a lasting memory of Bermuda home with them.
Professionals will compete in a 72-hole Stableford tournament and the professional purse of $65,000, the largest that the tournament has ever offered, will be divided into three sections: Men's Junior Division, Men's Senior Division (50+) and the Ladies Division. The event gives club professionals the opportunity to invite their members for a great week of golf and special events in Bermuda. .
This year the Bermuda Goodwill Tournament will attract 350+ visitors to the island, the organisers said, which is more than a 50% increase over last year's numbers. Many club teams have attended the competition for decades and enjoyed the opportunity to once again meet old friends and make new ones as well. The BGA have been working closely with Bermuda Tourism to make this year's event a very special one indeed.
Minister of Business Development and Tourism  Wayne Furbert is pleased with the positive improvement in numbers for this year's event and extended warm congratulations to the BGA organizers saying: "I look forward to meeting all the amazing golf ambassadors for Bermuda in the coming week. The Ministry is extremely pleased to have again provided the type of support to this event to assist in its growth, especially in these difficult times."
Read More About