At approximately 9.30pm this evening [Feb 6] the St David's Variety store was robbed at gunpoint, with the suspect holding a gun to the owner while demanding money from the cash register.
The suspect burst into the store wearing dark clothing and what was described as a 'hoodie' and some form of a face mask. The shop owner said he was stacking shelves at the time and the suspect grabbed him, and put the gun to his side.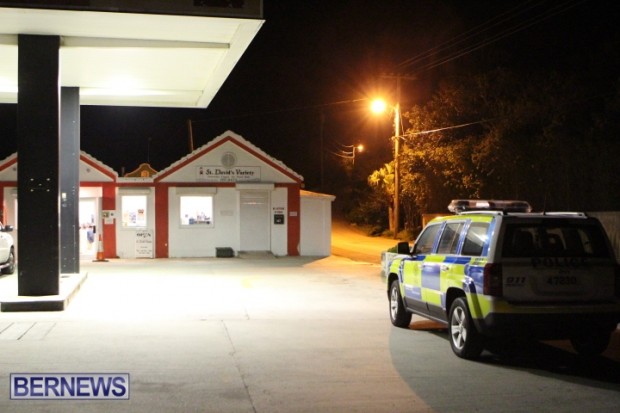 The suspect had the owner go to the cash register and demanded he pass over the money. The suspect — who was still holding a gun to the owner — was asked if he wanted the paper money only, or the paper money and coins. 
The robber ended up taking the paper money only, and appeared to have escaped on foot. It is not believed the suspect ended up with a substantial amount of money.
The owner, who was extremely calm after the incident, contacted the police who responded to the scene and could also be seen at in the area by Clearwater Middle School appearing to be monitoring traffic in the area. As of 11.30pm the police remain in the area, and appear to be searching for the suspect.
We expect to be able to update with the official police statement on the matter in the morning.
Read More About