The opening of the 'The Garden of Love' was held today [Feb 1] in the Washington Mall, with Premier Craig Cannonier, Sousa's Landscaping owner and MP Jeff Sousa, and MP Nandi Davis all in attendance for the ribbon cutting.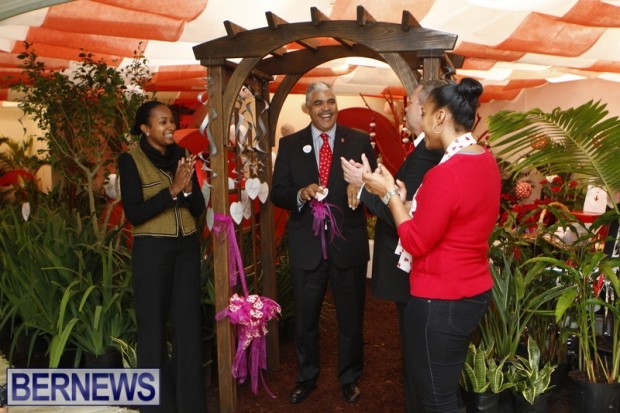 Sponsored by Washington Mall and Sousa's Landscaping, 'The Garden of Love' is a Valentine's promotion with an objective to "grow love in the Heart of Hamilton," with all proceeds going towards the Bermuda Heart Foundation.
Visitors are invited to come to the new part of Washington Mall to experience an indoor garden created by Sousa's Landscaping.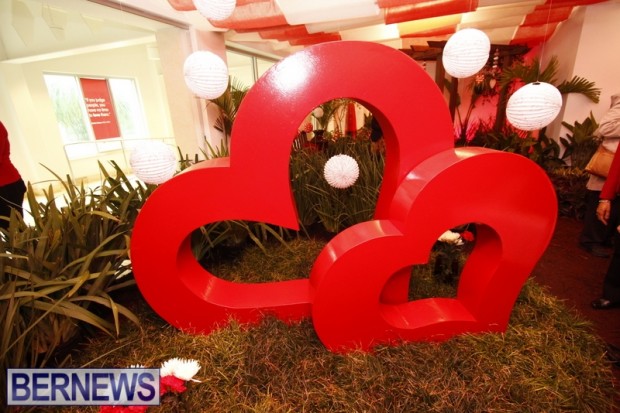 Here there is a plethora of plants, benches for people to enjoy their lunch, water features, and a Love Tree where, by donating to charity, you can leave a message to a loved one. The message will be written on heart shaped biodegradable paper that has flower seeds pressed into it.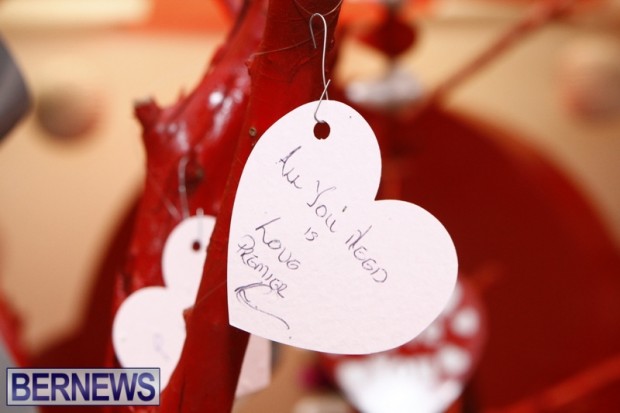 At the end of February the tree will be planted in a public park along with the love messages. The seeds from the paper will sprout flowers in the spring creating a carpet of flowers around the Love Tree. A plaque will also be placed with the tree so that people are aware of its meaning and all the heart felt messages that were planted with it.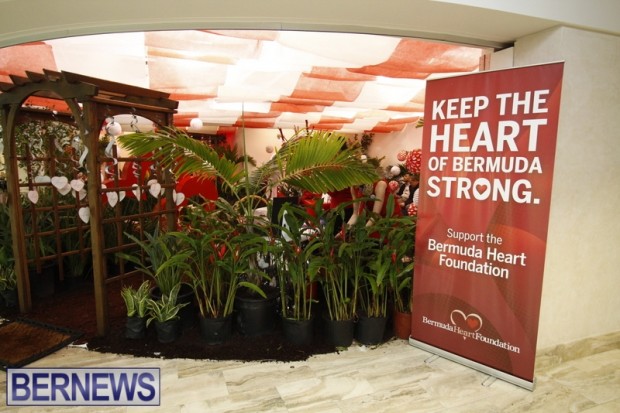 There is also the opportunity to enter a singing love-a-gram competition. You can enter the event by submitting your love message or song of choice in the 'The Garden of Love' by February 7th . Then on Valentines Day, several lucky winners will have their love message sung to their sweetheart by a singing tell-a-gram.
Click to enlarge images:
Read More About