David Sousa, President, CEO & Managing Director of Bermuda Export Sea Transfer Ltd., trading as BEST Shipping [BEST] today announced that Mr. Joe Vieira, President of Joe Vieira Trucking Ltd., has now completed the purchase of the majority ownership of BEST Shipping.
Mr. Sousa said, "It is with great pleasure that I can now announce that Mr. Vieira has completed the purchase of the majority of shares previously owned by The Total Group and is now the majority shareholder of BEST Shipping. This purchase completes the alignment of our two companies and brings with it a wonderful blend of synergies that will see continued enhancements to the services we can provide to our clients."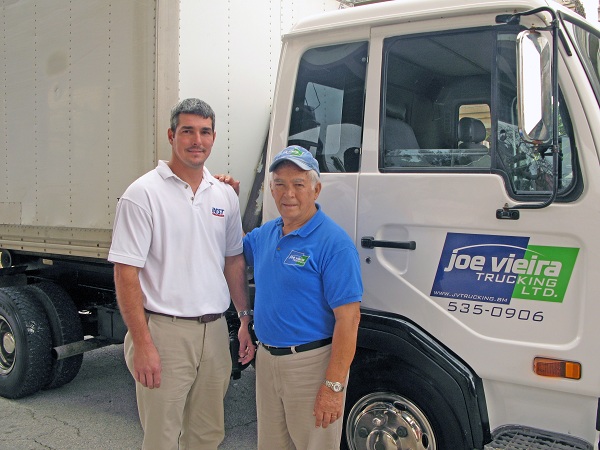 Mr. Vieira said, "I saw a great deal of potential in BEST and after working with them and the Total Group team for the past several years I thought that the time was right to forge an even stronger relationship. I am very much looking forward to the future and in bringing a great deal of value to the customer experience. Over the course of the next few years I intend to learn as much as I can from David."
Mr. Vieira also stated that there will not be any changes to the way in which BEST operates, including the existing strong relationship with Seabridge International, who provide the US consolidation for BEST and their customers.
Joe Vieira Trucking Limited had its start over 40 years ago as Joe O. Vieira Trucking & Landscaping and was founded by Mr. Joe O. Vieira [Joe's Father]. In 1995 Mr. Vieira partnered with his son who was nineteen at the time, to assist him with the running of the company and Joe Vieira & Son Trucking was born. They operated the company together side by side for many years with just one truck.
Over the past sixteen years the company has grown considerably and now has a fleet of vehicles consisting of dump trucks, a crane truck and a tractor trailer. Mr. Vieira turned the company over to his son in 1998.
In Dec 2010, the company became a limited liability company and is now known as Joe Vieira Trucking Ltd. The company continues to carry out local house moves, tractor trailer container haulage, machinemoves, trash removal, construction site deliveries, import and export services, house pack ups and unloads for customers arriving in or leaving Bermuda, crane truck, bobcat and telescopic forklift work and all general trucking needs that their customers may have.
Both Mr. Vieira and Mr. Sousa said, "We are very excited about the future and together with our business partners want to assure our clients that we will continue to provide first class service and continue to look for new and exciting ways to enhance what we can offer them."
Read More About