Various dignitaries attended yesterday's [Apr 22] official opening of The Vesey Nature Reserve in Southampton including Governor George Fergusson, Minister of Environment and Planning Sylvan Richards, Minister of Public Works Trevor Moniz and the Minister of Education Nalton Brangman.
The 8-acre property was donated to Buy Back Bermuda by Sharon Vesey in 2009 and has been restored as a nature reserve with public donations to Buy Back Bermuda Campaign II. The Vesey Nature Reserve is entered from Middle Road, between Evan's Bay Road and Rockaway. It includes part of the valley containing Evan's Pond and a ridgeline extending all the way to the Little Sound.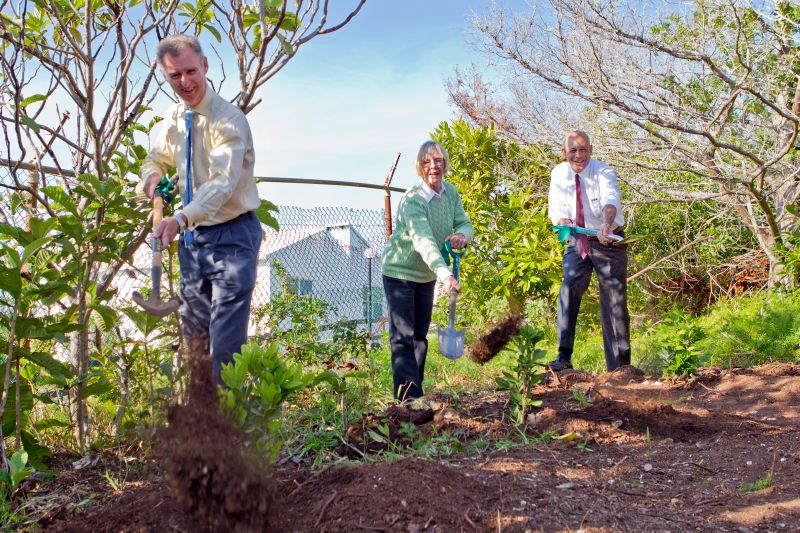 Donors to Campaign II included the Bermuda Government, which contributed $300,000 and 94 organisations, including foundations, local and exempt companies both large and small, Southampton Parish Council, many charitable organisations and several schools including St George's Prep, which raised over $10,000 alone.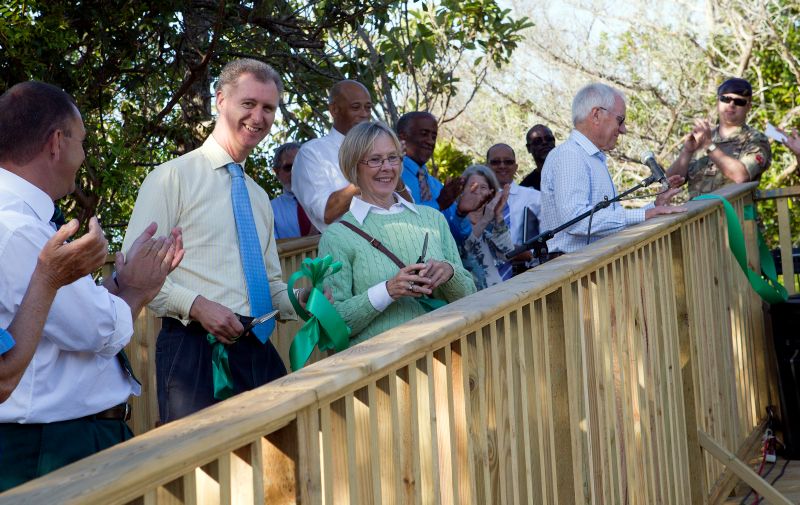 Half a million of the total came from around 600 individuals, including several children who asked for donations to the campaign instead of birthday gifts.
Category: All, Environment, News