Malachi Simmons, a second year performing arts major [towards a BA in Dance] at Edgehill Universiity in Ormskirk Lancashire, UK was recently the recipient of a Chancellor's Award.
He and the other members of the school's all male dance company Edge FWD received the Chancellor's Award, which recognizes students "who elevate the positive profile of Edge Hill University.
Harlequinn Dance Floors, photo by Nicola Selby Dance Photography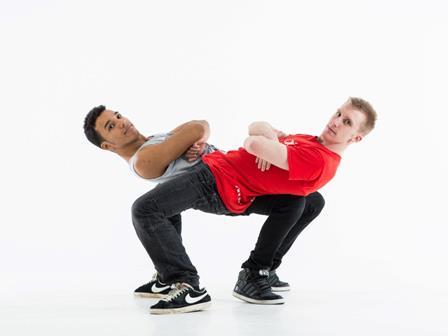 "Edge FWD was established only in 2010, and advocates for the male dancer in the traditionally female-dominated arts discipline of contemporary dance." It is a company of strong proactive young men who produce versatile and challenging work that appeals to a wide audience-base. However, they are more than just excellent performers; they are all outstanding male role models for a younger generation of boys.
Malachi with EdgeFWD from INSURGENCE, photo by Jo Forrest Photography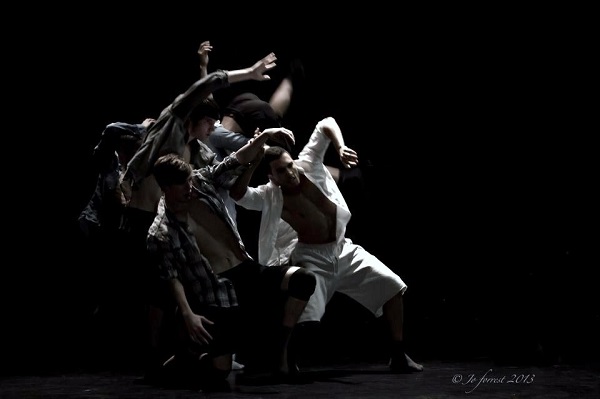 Their work is versatile, challenging and appeals to a wide audience-base. They have established a national reputation for achieving the standards expected of a professional dance practice, whilst celebrating and promoting the values of the university sector."
Malachi has been described as a key member of this dance theatre group, having the adaptability, motivation to have successfully auditioned for several major roles. He also teaches in the local community, which he thoroughly enjoys.
Malachi attended Warwick Academy and is a student of Suzette Harvey's UDP. His studies have been made possible by the support and generosity of many individuals in the Bermuda community including the Performing Arts Project, Chewstick, the National Dance Foundation, Leitner Foundation, BMDS, the Shakespeare Foundation, and Gilbert and Sullivan Society. He is looking forward to entering his third and final year in August 2013.
Read More About
Category: All, Entertainment