After what the Government said was "several months of continuous requests," the Minister of Home Affairs Michael Fahy confirmed today [June 20] that the Government is now in receipt of the outstanding documentation regarding the Corporation of Hamilton's proposed Waterfront Development Project.
Concept image of the proposed development: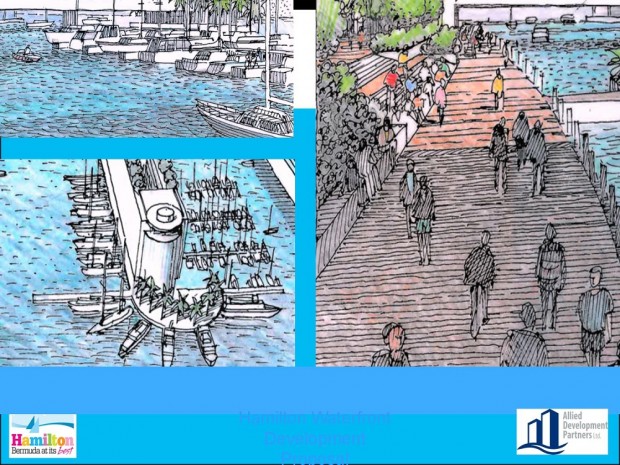 The Minister said that he and his Ministerial colleagues will review the information closely to gain a full understanding of what the commitments entail in a bid to move the due diligence process forward.
While the Minister lamented the fact that it took six months to receive the information, he did take the opportunity to thank Mayor Graham Outerbridge and the members of the Corporation for their cooperation.
And he said he was hopeful that this gesture of transparency on behalf of the Corporation would lead to a more constructive dialogue.
Read More About