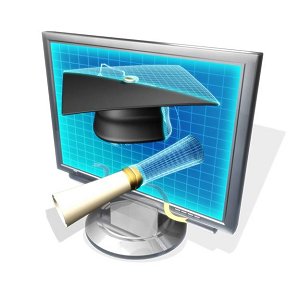 [Updated] Two high schools are set to share the resources of one finance department, with Saltus Grammar School to provide services to CedarBridge Academy, which will result in a lower net cost to each school than if both operated independently, the CBA Board said.
The CedarBridge Board of Governors said that in "recent years a contracting economy and shrinking government resources have posed a challenge for educational funding in both the public and private sectors.
"This in turn has put pressure on the budgets of both public and private schools and created the necessity for schools to improve administrative efficiencies, reduce costs, and receive greater value from limited budget dollars.
"To do so without negatively impacting quality of educational instruction and opportunities is no small challenge. However, out of necessity innovation is born."
The Board said they commenced a public search for a new Financial Controller with advertisements for both qualified individual applicants as well as requests for proposals from firms to do the work on an outsourced basis.
Saltus Grammar School was one of the applicants, and the Board said that "after considered review of all individual applicants and outsource proposals" they selected Saltus as the winning bidder.
The CedarBridge Board said, "This contract allows CedarBridge Academy and Saltus to realise synergies through sharing the resources of an effective and experienced finance department at a lower net cost to each school than if both independently operated similarly experienced and well qualified finance departments.
"In terms of cost efficiencies and sharing of knowledge and experience this partnership is truly a win‐win arrangement for both organisations.
"CedarBridge is excited to be partnering with an organisation that truly understands the unique support requirements of a secondary school and hopes that this initial collaboration in the area of finance will provide a model for realising future synergies and developing other partnerships either administratively or academically between CedarBridge and Saltus or other schools."
Update Aug 23, 11.02am: Jason Benevides, Deputy Chairman of the CedarBridge Academy Board of Governors, responded to a comment made below. His response follows in full below.
Firstly I must disclose that I am the Deputy Chairman of the CedarBridge Academy Board of Governors. However, I am writing to you in my capacity as an individual citizen and my comments are solely my personal thoughts and should not in any way be considered a statement on behalf of CedarBridge or its Governors.

To the coward who writes under the pen name The Truth will set you free!!! I say you are absolutely entitled to your opinions and to share them as you see fit. However, please accurately distinguish opinion from fact, and where you make accusations please use real facts to back up your allegations. To impugn the ethics and motivation of the CedarBridge Board whilst hiding behind a pen name is nothing less than cowardly. If you truly believe the statements you write, then have the courage of your convictions and let the public know who you are so that they may better assess your credibility.

Please allow me to set you free with the truth. In your comments you allege certain facts listed below to which I offer my response:

1) "Fact: The financial controller that has worked at the school for the past few years has brought the books up to date and has done an excellent job in rebuilding and allocating the school finances."

 I say to you that your statement appears to be mere conjecture. Unless you are privy to private performance appraisals or other like information, then how have you been able to objectively conclude that the controller has performed superbly, abysmally, or somewhere in between? If you do in fact have access to confidential personnel performance information then you engage in a breach of confidence by discussing it in a public forum.

2) "Fact: This innovative initiative does not benefit anyone but Saltus Grammar School as they will now be in charge of the school finances and getting paid to do so."

I ask you to expand upon how you have concluded that no one but Saltus would benefit from the new arrangement. By all means enlighten the public with the basis of your knowledge of this "Fact" so that a well informed public debate may occur. At the moment your "Fact" appears nothing more than conjecture.

Further, your statement that Saltus will "be in charge of the school finances" is misleading. Statutorily the Governors of CedarBridge are "in charge" of the school's finances. That fact does not change no matter whether in house or external administrative support is provided.

3) "Fact: The UBP/OBA chastised the PLP for using what they called the friends and family plan. I would ask the public to investigate where the leading members of this new CBA Board attended school or currently send their children to school. It will come as no surprise that it is not CBA but indeed Saltus."

There's little in the way of "fact" in that statement, but instead mischievous innuendo. You seem to imply that if a Governor and or his/her children were educated at Saltus, then that would impede his/her ability to act impartially and properly fulfill his/her duties to CedarBridge. Such an implication is scandalous and entirely without foundation. It is unclear to whom you refer by "leading members of this new CBA Board". However, to the extent that I may be one of the individuals included in that grouping (being the Deputy Chairman of the Board) I am happy to disclose to the public where I and my children were and are educated. For my part, I was educated entirely in the public school systems of Bermuda and Ontario (Canada) from pre-school through the end of secondary school. My young children who have reached school age are presently being educated in the Bermuda public school system. Neither I nor my children have spent a single day in private school from pre-school onward. These are merely bare facts and by themselves really provide no basis for reaching a conclusion on the quality of education received nor the reasons or motivation behind education in one school system or another. In short, your question was answered, but how is the answer really helpful?

4) "Fact: The "CedarBridge Family" is not happy with this initiative but the politically elected CBA board is happy with it as it benefits who?"

I'm in no position to conclude whether the "CedarBridge Family" is or is not happy as I don't know who they are. Would you care to expand on who is a member of that "CedarBridge Family" to whom you refer? If you are their appointed spokesman, then please do share with us your identity.

The CedarBridge Board is not elected but rather appointed. The present Board comprises 6 members originally appointed by the former PLP Minister of Education (Dame Jennifer Smith) – I am one of those appointees – and 4 new members appointed this year by the present OBA Minister of Education (Senator Brangman).

Your closing remarks refer to "…all of the accounting firms that were "approached"…" , then allege a "…politically motivated CBA Board…", and finally claim that your statements have come "…from someone in the know…". It is unclear if you are the person allegedly "…in the know…" or rather have been fed misinformation by someone else who claims to be. However, anyone "in the know", or for that matter anyone who has read the public press statement made by CedarBridge or the associated Bernews article, would be aware that accounting firms were not approached by CedarBridge but rather public advertisements were run to solicit proposals from any party interested in making a proposal to provide services to the school.

If in future you choose to comment publicly please do so honestly and transparently for purposes of constructive discourse.
Read More About