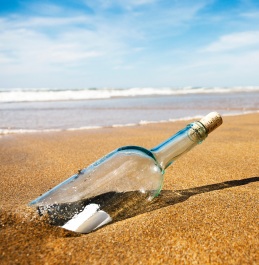 During a visit to Bermuda from Massachusetts earlier this summer, Kyle White found a message in a bottle whole kayaking in Southampton, the Telegram reports.
The bottle with several items inside it including an American one dollar bill, leaves, yellow ribbons, and a message saying "In memory of Ralph and Alma Whelan on [their] son's wedding day Dec. 12th."
The message went on to say that whoever finds it should call a phone number, however the last four digits could not be deciphered because water had seeped inside the bottle.
Internet searches turned up the person who wrote the message and threw the bottle into the ocean, which happened in December 2012 off the Carnival Breeze cruise ship which was headed from the Bahamas to Miami.
The Telegram's report said, "A conservative estimate suggests the bottle had to travel 1,500 kilometres from an area between Miami and The Bahamas in order to reach Bermuda."
Read More About
Category: All