Today [Sept 20] the Corporation of Hamilton is joining with the rest of the world to participate in International PARK[ing] Day. Portions of Reid Street have been assigned as designated areas for artists, designers and citizens to transform parking spots into temporary public parks.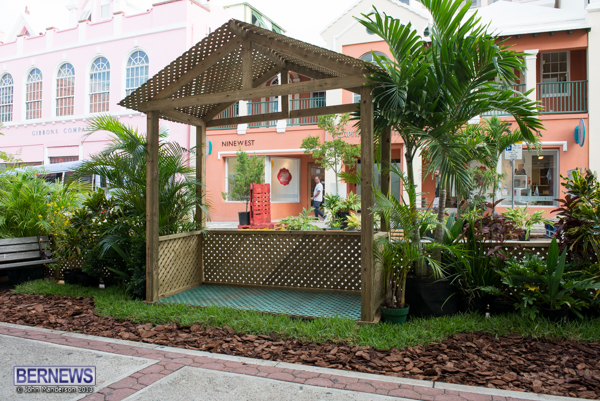 The Department of Planning and the Corporation of Hamilton have invited artists, businesses and community groups to use their imagination and create alternative visions for selected car parking spaces in the City for one day.
Minister of the Environment and Planning Sylvan Richards said: "PARK(ing) Day is designed to expand our thinking about public spaces and encourage us to consider the impact of cars. We hope everyone will enjoy the innovative 'parks' set up on Friday."
Slideshow below of "Park" spaces beginning to take shape"
This is a joint project of Department of Planning and Corporation of Hamilton. Mayor of Hamilton, Graeme Outerbridge said: "The Council wants to encourage people to walk around the City and enjoy what we have to offer. We are delighted that community organisations and businesses have come together to make this an exciting introduction to the possibilities of a city with more public spaces."
This year's PARK(ing) Day will focus only on Reid Street but organizers hope to expand the concept for future PARK(ing) Days to other areas in the city.
Read More About