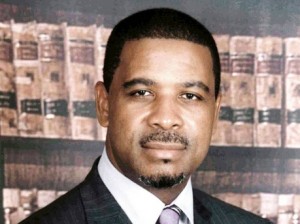 Michael Misick, the former Premier of the Turks and Caicos, is legally  set to be extradited back to his island home after a decision today [Oct 29] by the Brazilian courts.
Mr Misick fled the Turks & Caicos Islands last year after an arrest warrant was issued for him in relation to allegations of corruption.
He said he was "not a fugitive" and had applied for "political asylum" seeking protection from "political persecution." He was located and arrested in December 2012 in Brazil.
The TCI Attorney General said, "The decision of the Brazilian Courts today [29 October] to extradite Michael Misick is welcome as it is in the best interests of the TCI that allegations of wrongdoing are thoroughly investigated.
"Michael Misick's lawyers vigorously opposed his extradition, but after hearing arguments on both sides the court was unanimous in its decision. Arrangements will be made to return him to the TCI as soon as possible.
"He faces trial in the TCI Supreme Court on a number of serious charges relating to corruption and maladministration in the TCI during his time in office."
Read More About