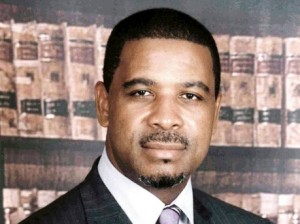 [Updated] Former premier of the Turks & Caicos Michael Misick, was arrested this morning [Dec 7] in Brazil.
Mr Misick fled the TCI earlier this year after Interpol issued an international arrest warrant for him in connection with allegations of corruption.
Mr Misick was detained at the Santos Dumont Airport in Rio de Janeiro, the Associated Press reports.
In a release issued by the TCI Governor's Office, the UK authorities said they were grateful to their Brazilian counterparts for their cooperation are now seeking Mr Misick's extradition to the Turks & Caicos.
As Mr Misick was born in a British Overseas Territory he is receiving British consular assistance, the release stated, but added that no other comment or details would be given at this time.
Following allegations of widespread corruption in 2009, the UK imposed direct rule on the Turks and Caicos Islands and power was transferred to the UK-appointed Governor. A number of high ranking people were arrested, and Mr Misick avoided arrest by fleeing the jurisdiction.
In March of this year, Mr Misick — who has previously visited Bermuda — announced he had sought "political asylum" in an unnamed country after the arrest warrant was issued for him.
A few days later he issued a statement that said: "I am not a fugitive, and will never be a fugitive. I have applied for political asylum from another country and I am merely seeking protection from political persecution."
Mr Misick went on to claim that the stories were fabricated by the opposition, the British and their supporters in order to call for a Commission of Inquiry.
The UK recently handed back power to the island, and three years after it was removed from office due to the corruption scandal, the Progressive National Party returned to power after winning the General Election.
The Miami Herald reports that "because of a possibility of flight risk, Mr Misick currently is being held in custody in Brazil."
Update 9.04pm: The BBC reports that Mr Misick had been living in Rio de Janeiro for months and lived a "sophisticated life". Mr Misick had apparently sought political asylum in Brazil, but had his request rejected last month. The photo below shows Mr Misick being lead away.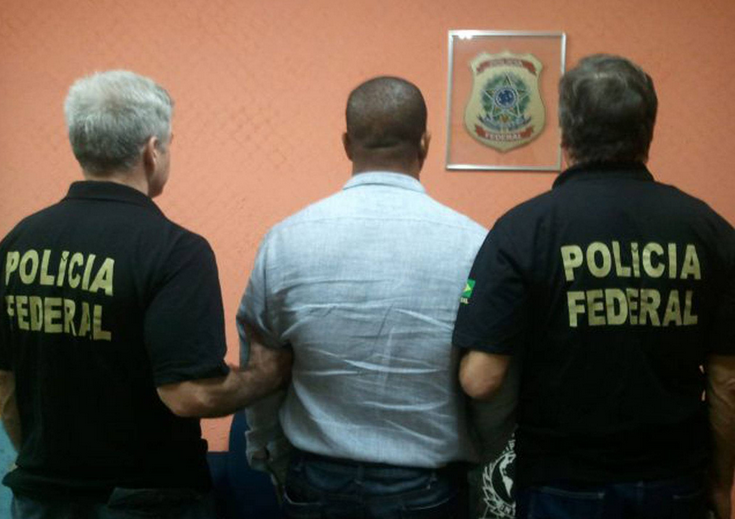 The Jamaica Observer reports: "There was mixed reaction to his arrest in the Turks and Caicos Islands. Some celebrated the news while others lamented it, accusing Britain of running a smear campaign against Misick and his Progressive National Party. Party members called an emergency meeting yesterday afternoon to talk about the arrest."
Read More About