The Bermuda Fire & Rescue Service recently held a memorial football match in honour of Kevin Mooney and Jevanie "Smokey" Fubler.
They were both regarded by their peers as good firemen and avid sportsman who both passed away before their time. A large gathering of friends and family were treated to an entertaining night of football which had its fair share of twists and turns.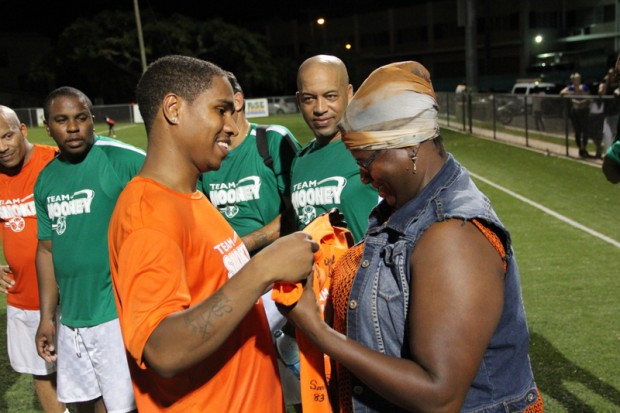 Team Mooney took the lead twice through Firefighters Kingsley Mundy and Gavin Carter but their efforts where in vain as Firefighters Tyrell Burgess and Shannon Caisey scored a brace a piece to see off any chance of a comeback. The final score finished 4-2 in favor of team Smokey.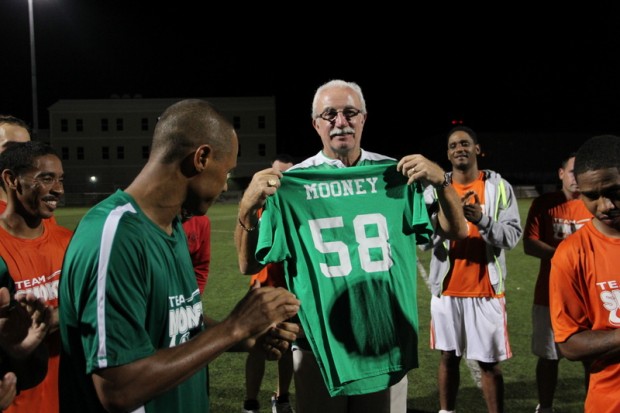 During the halftime break the spectators where entertained by a Chiefs-vs-Indians Penalty Shootout. The Indian's won the penalty shootout 6-5. The Indians captain Charlie Mooney, father of Kevin Mooney, proudly sported the penalty shootouts championship crown.
Click to enlarge photos:
Read More About