The debate over the closing of the Lamb Foggo Urgent Care Centre [UCC] in the east end continues, with a petition being posted in a St David's store asking people to "lodge their outrage" at the closure. The petition was available on the store's counter, and a few sheets were already filled with signatures.
The petition says, "We the undersigned do hereby lodge our outrage at and opposition to the closure of the Lamb Foggo Urgent Care Centre. We implore the BHB and the OBA Government to refrain fiom any further actions which will result in the termination of the much needed and valued service provided by this satellite medical facility."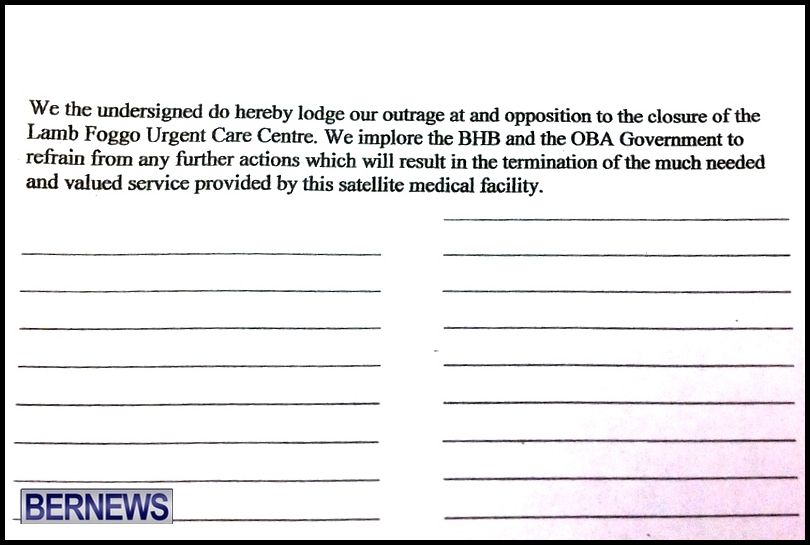 Speaking on the decision, BHB Chairman Jonathan Brewin said: "BHB's decision to cease providing services from Lamb Foggo Urgent Care Centre was given great thought, and much analysis. We recognize the benefit of a medical service in the East End when the causeway is down.
"But BHB's provision of out of hours urgent care service was too costly when you analyze the numbers and kinds of cases that were being dealt with day to day. Not only does this expense drive up premiums for Bermudians, but BHB quite simply does not have the available funds to run this service at a loss.
"There is still opportunity, however, for Lamb Foggo to operate as a medical facility. Although BHB will not provide a service from this building, another provider might be interested, and we are open to discuss potential uses of the facility, including its role in national disasters and emergencies."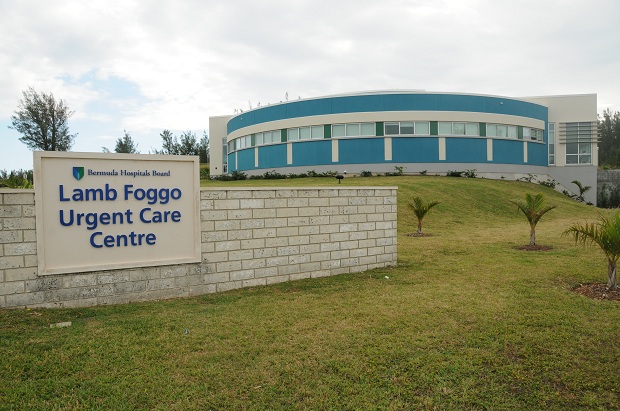 In a summary statement [PDF] BHB said, "In 2012/2013, the UCC received 5,600 patient visits, and the cost for each visit has been calculated at $422.
"This volume of patient visits generated $2.4 million, however, because of high salary and benefit costs, the net income may be as small as $100,000 and in reality BHB is very likely making another net loss.
"Previous fiscal years have posted losses ranging from $100,000 to $350,000, and now that the UCC's diagnostic services have been wound down, 2013/2014 revenue is expected to contract further."
St David's MP Lovitta Foggo has spoken out against the closure, saying: "It is sad that given the East End provided the margin of victory for the One Bermuda Alliance's Election campaign that a year later the OBA has turned its back on the people of the East End."
Read More About