The Bermuda Foundation For Insurance Studies [BFIS] received an early Christmas present in the form of a donation of $15,000 from Bermuda-based insurance company Lancashire.
John Ringold, Lancashire's Bermuda Operations Manager said, "We are delighted to be able to make this contribution to support the excellent work that BFIS does in supporting the educational aspirations of students focused on careers in insurance.
"Lancashire is already involved with BFIS through hosting their interns in our London office,plus one of our employees, Stacy Oughton, here in Bermuda was a BFIS scholar."
BFIS Chairman, Michael Fisher, said "I am delighted that Lancashire have joined the BFIS 'family' and we look forward to continue working with them".
John Ringold, Stacy Oughton and Michael Fisher: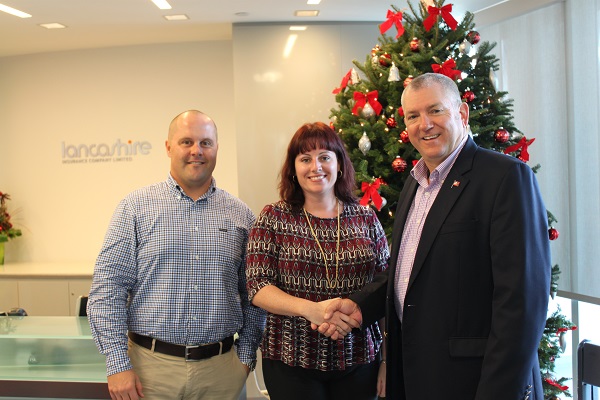 Read More About