[Updated] The Cabinet Office announced today that in tribute to the late Nelson Mandela, Bermuda Flags on all Government buildings will be flown at half-mast today and on the day of Mr. Mandela's funeral.
Additionally, a Condolence Book will be available for signing at the Cabinet Office between the hours of 10.00 a.m. and 4.30 p.m. from Monday December 9 – Friday December 13.
Today's session in the House of Assembly began in tribute to the late Nelson Mandela, with all MPs standing for two minutes of silence, and MPs from both sides of the aisle are now speaking on his legacy in the House.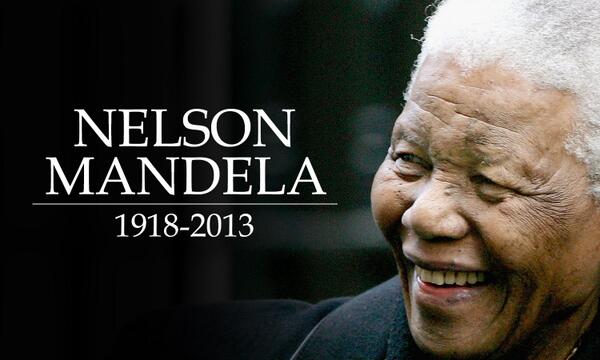 The Bermuda flag is not the only one being lowered as a mark of respect, with the South African is flying at half mast in Devonshire [pictured below] by Dr Milan Oleksak, a South African resident of Bermuda.
Dr Olesak said upon hearing the news of Mr Mandela's passing he felt "like my endocardium has been ripped from my chest."
"As a nation we were most blessed to have had such an amazing individual as our leader. Other nations got people like Milosevic and others," said Dr Olesak.
"He lives on in our constitution, the TRC and the spirit left behind in the people of our still fragmented Rainbow Nation. I am flying the flag at half mast off Devonshire Dock…"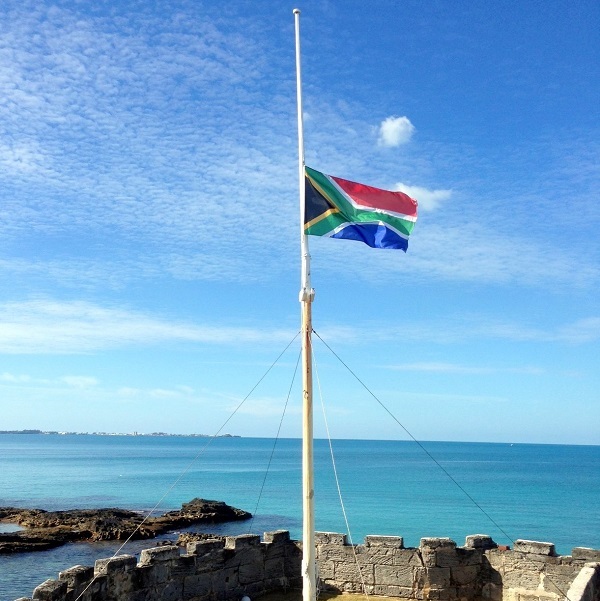 Bermuda joins numerous countries around the world in lowing our flag as a mark of respect, with various nations, schools and sporting bodies showing respect to the legendary leader, who suffered through 27 years of incarceration at the hands of a apartheid regime.
US President Barack Obama ordered flags at the White House and public/military facilities to be flown at half-mast, UK Prime Minister David Cameron asked the Downing Street Office flag be flown at half-mast.
The United Nations flag at their Headquarters in New York has been lowered, and World soccer body FIFA ordered the flags of the 209 member associations at the home of FIFA to be flown at half-mast and a minute's silence before the next round of international matches.
The French capital city has illuminated its most iconic landmark, the Eiffel Tower, in the colours of the South African flag to pay honour of one of the world's biggest icons.
The Eiffel Tower has been lit up in the colours of the South African flag to grieve over Nelson Mandela's death. pic.twitter.com/9cstTVSgTQ

— Google Earth Pics (@GoogleEarthPics) December 6, 2013
Read More About