[Updated with photos] This morning [Jan 12] the Bermuda Regiment's 2014 Recruit Camp kicked off with 130 young men and women waiting outside the gates of Warwick Camp to begin their two week training.
Over the next two weeks the recruits will rise early each morning for training including; physical training, drill, weapon, field craft lessons and more.
Videos including the recruits arriving, an interview with Regiment Commanding Officer Lt Col Michael Foster-Brown and recruits receiving barrack room duties as well as haircuts can be viewed here.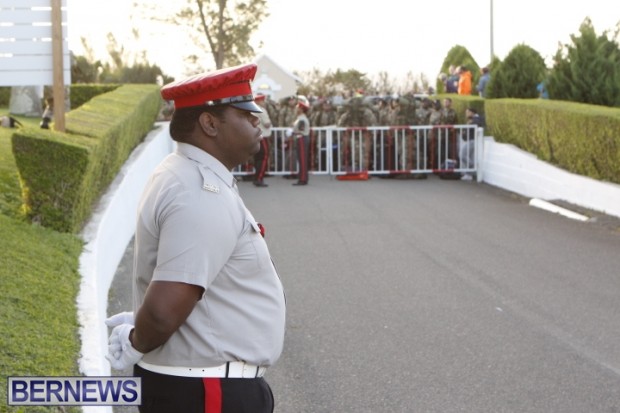 This year's camp could possibly be the last one under conscription, as both political parties have spoken in favour of abolishing conscription, it has been included in the last three Throne Speeches and in November 2013 the PLP attempted to table an Opposition Bill abolishing conscription.
Speaking last year Minister of Public Safety Michael Dunkley said "no one can question my commitment and that of the Government to the elimination of conscription."
"Conscription will be eliminated and the Regiment preserved. It will happen this session and the timelines will be set to reflect the future requirements of the institution and not any version of its past," said the Minister.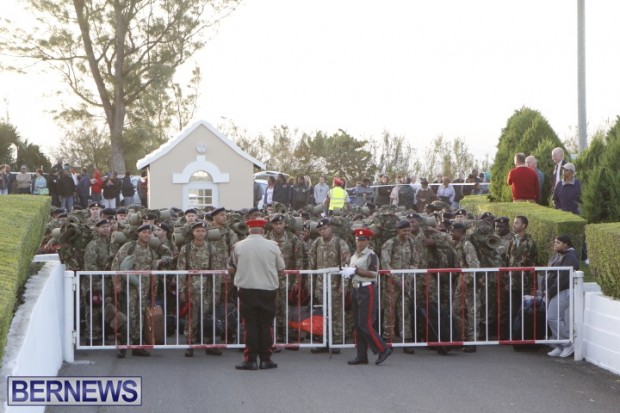 Click to enlarge photos:
Read More About