More than 100 new Bermuda Regiment soldiers marched out of the gates of Warwick Camp today [Jan 25] after taking part in the end of recruit camp passing out parade in front of gathered family and friends.
The passing out parade was attended by Governor George Fergusson, Premier Craig Cannonier, Deputy Premier Michael Dunkley, US Consul General Robert Settje and British Brigadier General James Illingworth, formerly of the Army Air Corps and now on the military staff at the British Embassy in Washington, together with a senior Canadian army officer and other dignitaries.
Mr Fergusson told the recruits: "It's good to see so many volunteers this year – I think a record has been set and it's good we have had so many women volunteers. I think it's a sign of things to come."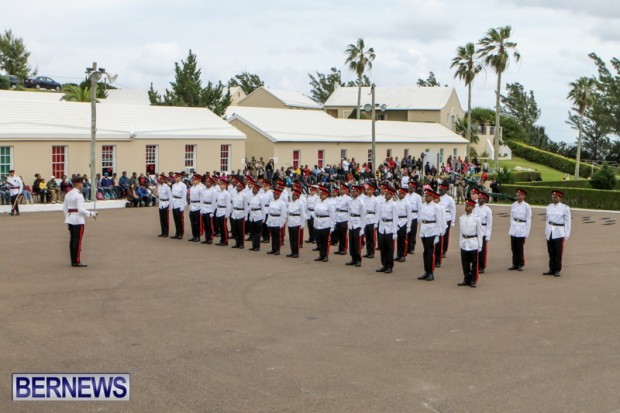 He said that the new recruits would see a period of change during their three years' service, with the possibility of an end to conscription and a security review due to be published soon.
Mr Fergusson added: "Whatever happens, the Regiment will have an essential role, even if that role changes." And he said that the country's armed service would continue to provide valuable training for its soldiers and perform an important role in the life of the island.
Mr Cannonier said that the volunteers had "honoured Bermuda by not waiting to be called, but by honouring the call in their own hearts by serving their country."
And he told the passing out parade: "This has not only prepared you for the battlefield, it's prepared you for life challenges as well."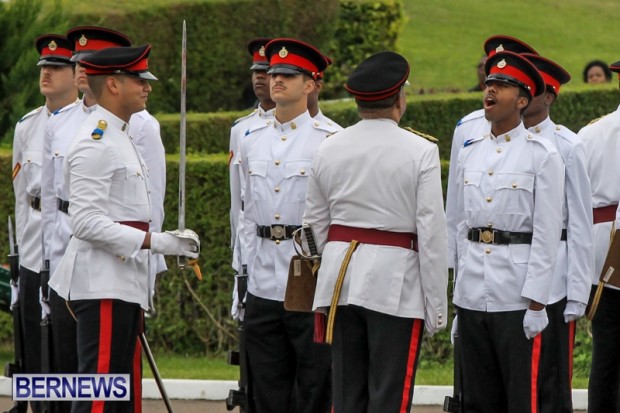 Regiment CO Lt Col Michael Foster-Brown said: "I am delighted and thrilled – recruit camp has gone really well and there's been a big buzz.
"It's been really satisfying for all of us to watch the recruits' development over the last couple of weeks. It's been great to watch them surprise themselves by what they have been able to achieve and showing them what they thought were their limits was not the case."
Pte Jacin Lowe, who produced a social media video blog about his experiences in training, said: "It was very much a challenge – a lot of the blog talks about some days that I didn't want to do it at all.
"There were some days I couldn't shoot anything at all I was so tired – being up all night drains you. But one of the other privates gave me the inspiration to carry on."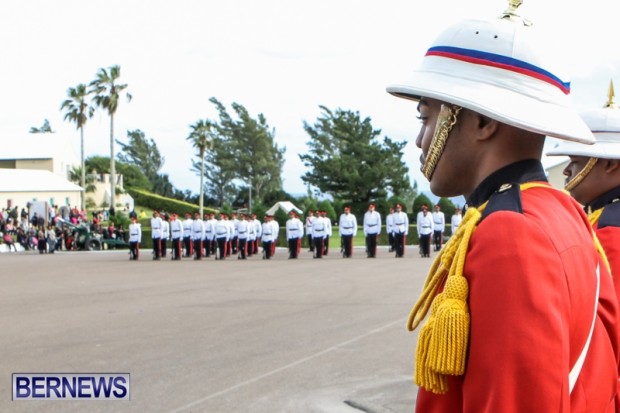 Pte Lowe, 22, from Southampton and a freelance cinematographer in civilian life, added: "It was tough, especially since I came into it not really fit. I'm a lot more confident about that now. We're still here, still marching and it's a dramatic change from when we came in."
Pte Lowe said that he enjoyed shooting – and was pleased when he discovered he had a talent for target practice. He added: "I enjoyed having the opportunity to learn from some of the older soldiers and that you're working as a unit and you learn to get along with each other. You gain a lot from the relationships between everybody."
"You don't get brutalised – they push you, yes, but that's one of the things they stressed. It's not about brutalising people. It's about stretching them so they can do things they didn't think they could."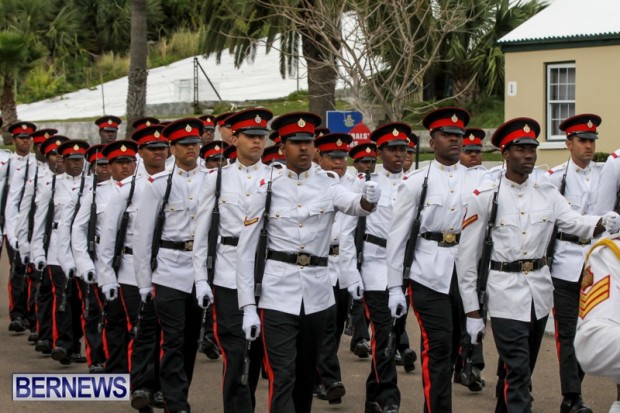 This year's camp saw a record number of volunteers – around 40, with half of them women. Hannah-Lynn Johnston, who works in fashion retail, said the passing out parade coincided with her birthday.
The 19-year-old from Sandys, who works in fashion retail, added: "I feel good – I feel great. I really enjoyed it. I really enjoyed the drill lessons, it wasn't bad at all. It was fun and I enjoyed learning the moves.
"I've learned to be responsible for things and better organised – that will all help me in my civilian life."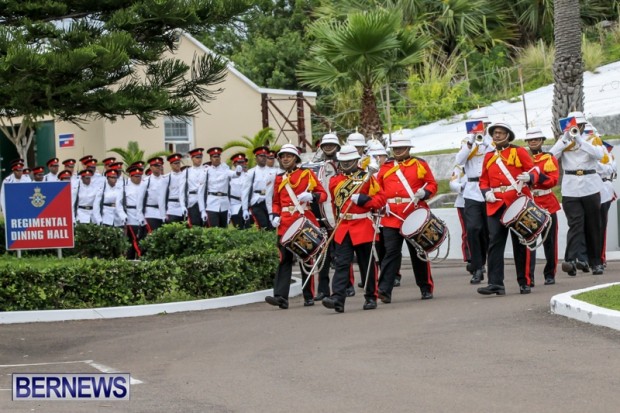 Pte Johnston, who has her sights set on the Regiment Police, said: "The worst thing was waking up so early in the morning, getting ready in a minute and going out and exercising."
Dorothy Butterfield, from Sandys, came to camp to watch nephew Scott Burrows and niece Delina Butterfield celebrate the end of their training.
Ms Butterfield said: "When Scott went home for his break, he wanted to change the household. He said 'this isn't right – there's too much dust and the corners aren't right on the bed'. He wanted the house in order like the Regiment.
"My brother, his father, said he had been trying to get him ready for this day, but couldn't do it. The Regiment's done a good job."
Click to enlarge photos:
Read More About