[Updated] Staff from the Department of Public Transportation and Marine & Ports are presently having a meeting to discuss the Government's proposal to make public transportation an essential service. The meeting began at around 11am today [Mar 5], and is scheduled to last until 1pm.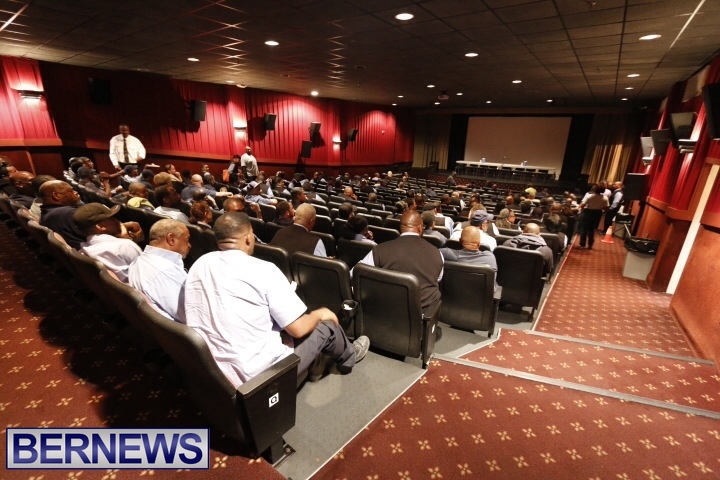 The amendment [PDF] to the Labour Relations Act 1975 was tabled in the House of Assembly last Friday [Feb 28], and is due to be debated this week.
The proposed aim of the Bill is to include public transportation as an essential service, which will then require them to give a 21 day advance notice before withdrawing labour.
Services which are presently deemed essential include electricity, hospital, fire, lighthouses, air & marine traffic control, meteorological services, airport security services and more.
BIU President Chris Furbert said the proposal is "very concerning to the BIU" and they see this as "another impediment to worker's rights, taking away the right to strike."
Home Affairs Minister Michael Fahy said that Government is not trying to remove workers ability to strike, but is looking to add public transport as an essential service which requires the 21-day strike notice.
Update 12.29pm: The BIU members have left the meeting, and marched to the House of Assembly.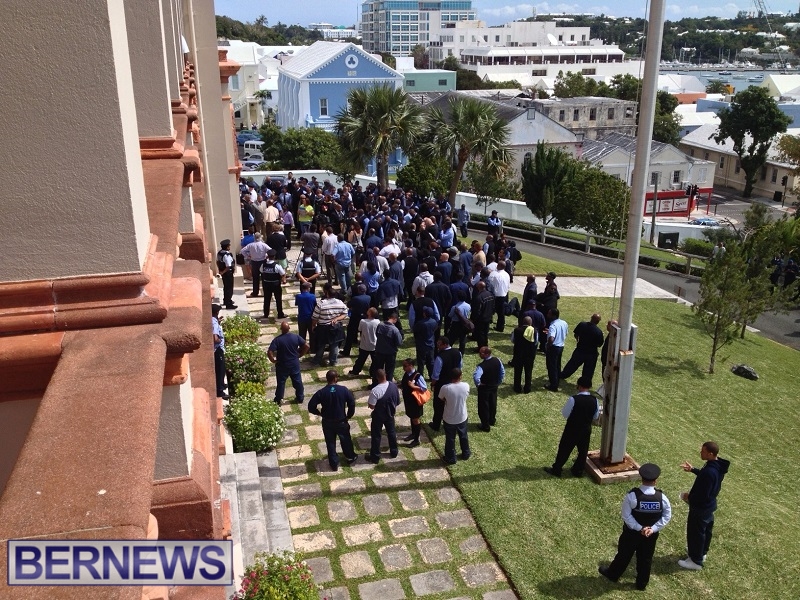 Live coverage has ended, the updates below start at the beginning:
Read More About