On Wednesday, March 19th, Tomorrow's Voices will host its first Training Institute Workshop in a series of workshops for 2014.
The workshop entitled, "Let's Play! – The Importance of Play in the Development of Children", will be held from 6pm to 8pm at Tomorrow's Voices located in the Sunshine League Building on King Street in Hamilton.
The workshop will highlight the importance of play in the development of children and its increased recognition world-wide.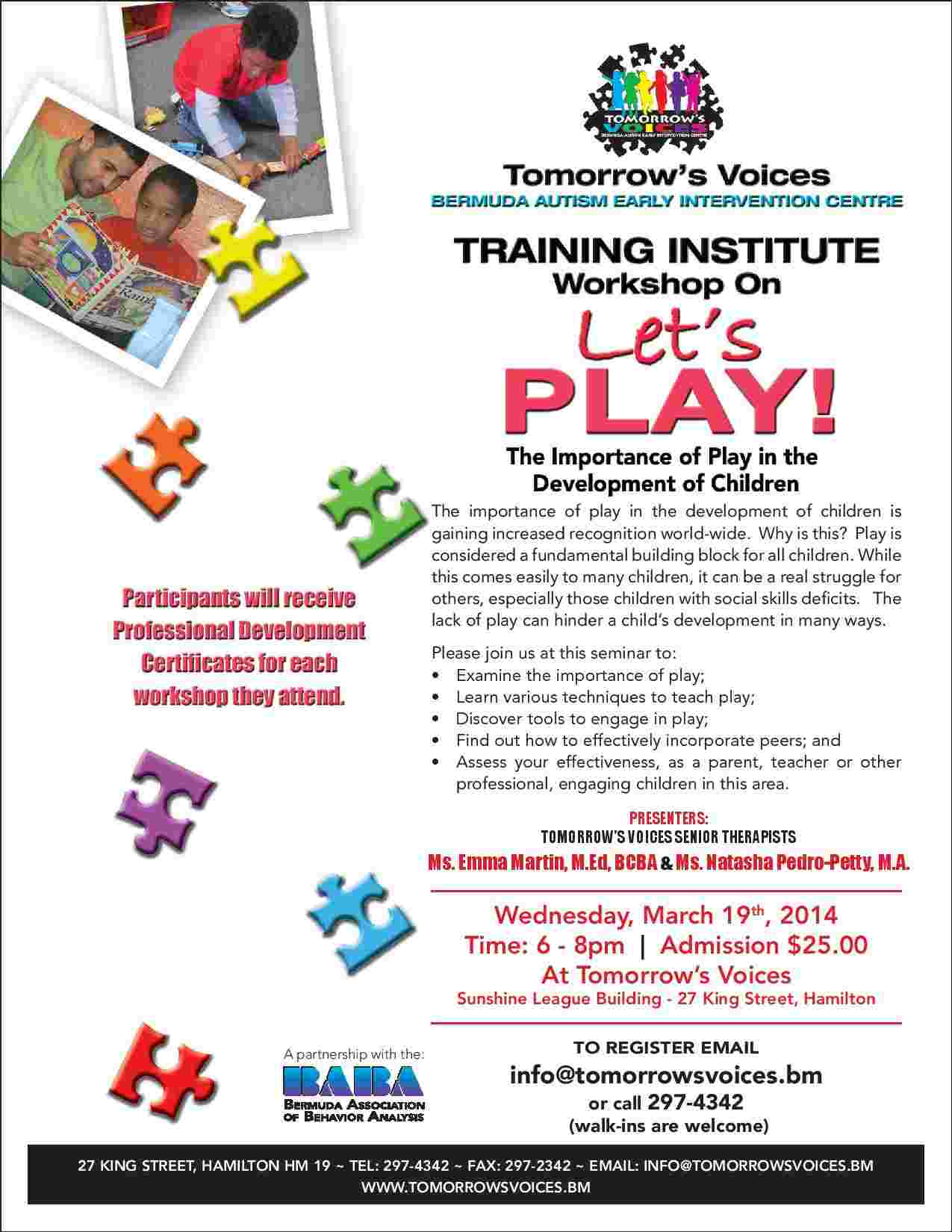 During the workshop attendees will:
• Examine the importance of play;
• Learn various techniques to teach play;
• Discover tools to engage in play;
• Find out how to effectively incorporate peers; and
• Assess their effectiveness, as a parent, teacher or other professional, engaging children in this area.
Thea Furbert, Tomorrow's Voices Board Chairwoman, states that "Play may come easily to many children, but can be a real struggle for others, especially those children with social skills deficits. As such, we felt it was important to discuss this topic and offer techniques to assist as a resource for parents and those who work with children, whether they have special needs or not."
Admission is $25 for attendees and they will be provided with a Professional Development Certificate upon completion of the workshop. All proceeds benefit the Tomorrow's Voices Autism Centre and the families it supports.
Anyone interested in further information about Tomorrow's Voices should contact Thea Furbert at 297-4342 or email info@tomorrowsvoices.bm.
Read More About
Category: All