The Bermuda Police Service today [Mar 11] named the two people found yesterday as Mrs. Regina Robinson [48], and Mr. Anthony Robinson [49]. The couple was found in their St George's home, suffering from "acute wounds" that caused their deaths.
The police did not confirm exactly what happened, however said a forensic pathologist will arrive on the island later this afternoon to conduct autopsies.
Speaking today, Acting Superintendent Nicholas Pedro said, "The deaths appear to be as a result of acute wounds to both bodies, and the circumstances of their deaths dictate that a comprehensive and thorough investigation will be conducted. A forensic autopsy will be conducted to determine the precise manner of death."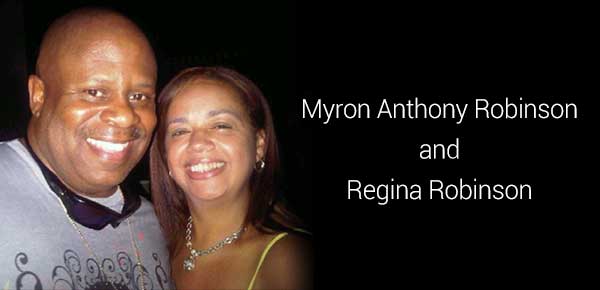 Mr. Pedro continued, "Bermuda Police Service Forensic Crime Scene examiners and Doctors from the Central Government Laboratory have examined the scene with close scrutiny. Detectives have gathered evidence, commenced the process of speaking with witnesses, and are also reviewing CCTV footage in the area.
"We are keenly aware that this incident will have prompted alarm and fear in this closely knit neighbourhood. We want to reassure the community residents that we are looking at all possibilities and angles in this matter including the most obvious ones.
"It is important that we as Police Officers keep an open mind in all matters such as these, and we ask that members of the public allow the investigation to run its' course so that we can determine the facts as best as he available evidence will allow.
"Detectives will be actively seeking witnesses or persons with information in the coming days. Members of the Eastern Community Action Team [CAT] working from St. George's & Southside Police stations will also be working in the neighbourhood to listen to, and receive community concerns in the wake of these tragic deaths.
"I will now hand over to the Officer I have appointed to be the Senior Investigating Officer [SIO] of this matter, Acting Detective Chief Inspector Dave Greenidge."
The Serious Crime Unit can be contacted on 247-1739 and 247-1185 or on the confidential & independent Crimestoppers hotline 800-8477.
Read More About