The sea kayaker attempting to make a trans-Atlantic trip from Portugal to Florida, an endeavor that will see him become the first person to travel from Europe to North America in a kayak if completed successfully, is currently closing in on his destination.
Aleksander Doba, a 67-year-old adventurer from Poland, began his trip on October 5, 2013; now, more than six months into a trip that included a stopover in Bermuda for repairs to his kayak, he sits only 350 miles off of the coast of Florida.
Map posted on April 8th on Mr. Doba's Google+ page: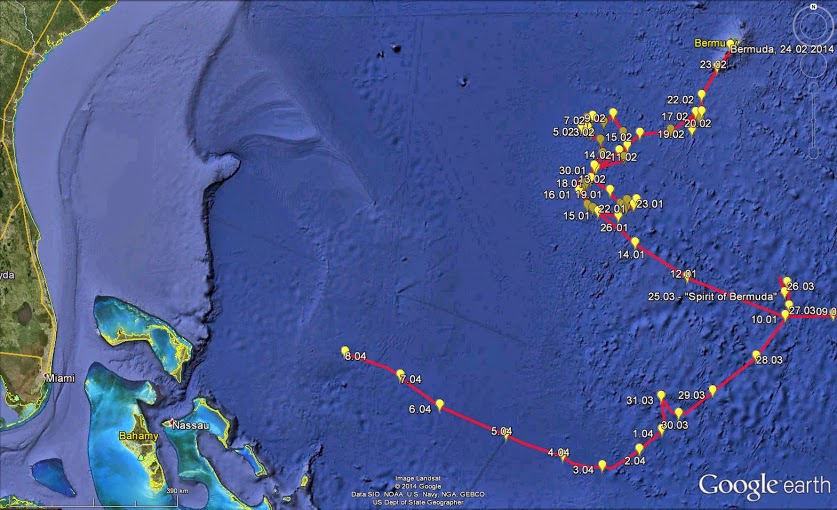 Click here to track the rest of Mr. Doba's journey.
The trans-Atlantic kayaker was just over 100 nautical miles southwest of Bermuda when the decision to visit the island to affect repairs to the rudder of his kayak was made; he arrived on the island on February 24. Mr. Doba left Bermuda aboard the Spirit of Bermuda on March 23, resuming his journey towards the American east coast with a freshly repaired vessel.
Mr. Doba leaves aboard the Spirit of Bermuda on March 23: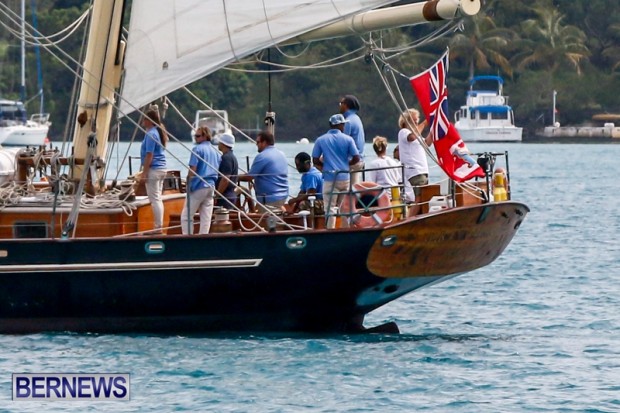 Read More About