A Polish sea kayaker attempting to make a trans-Atlantic trip from Portugal to Florida, an endeavor that will see him become the first person to travel from Europe to North America in a kayak if completely successfully, saw his journey get underway again today [Mar 23] thanks to help from the Spirit of Bermuda.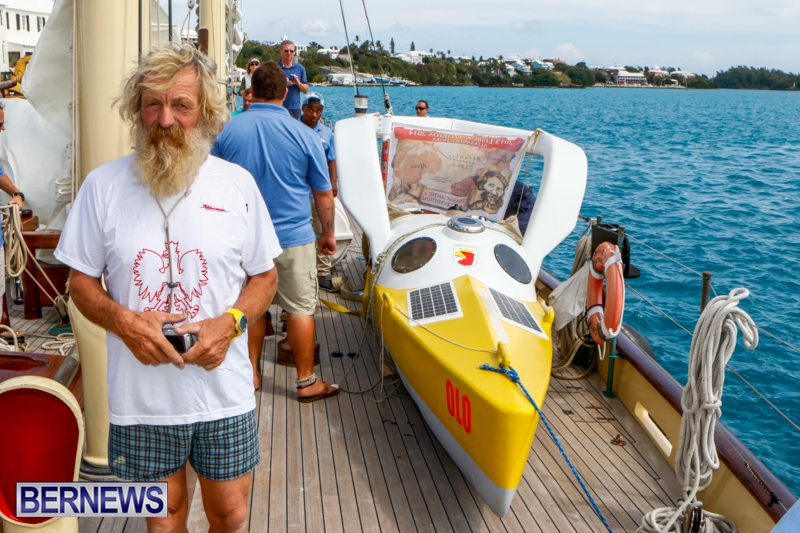 Aleksander Doba loaded his kayak onto the Spirit of Bermuda and be transported some 325 nautical miles south, from where he will attempt to paddle the final 900 miles to Florida, the destination he has been trying to reach since leaving Portugal last October.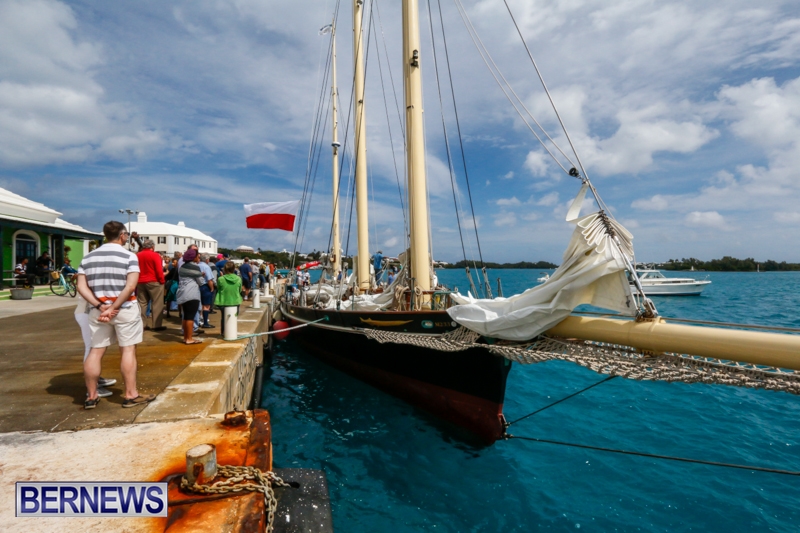 Mr. Doba, a 67-year-old adventurer from Poland, began his trip on October 5, 2013. The rudder on Doba's custom kayak broke in a storm on February 13, forcing him to make landfall in Bermuda in order to have his small vessel repaired.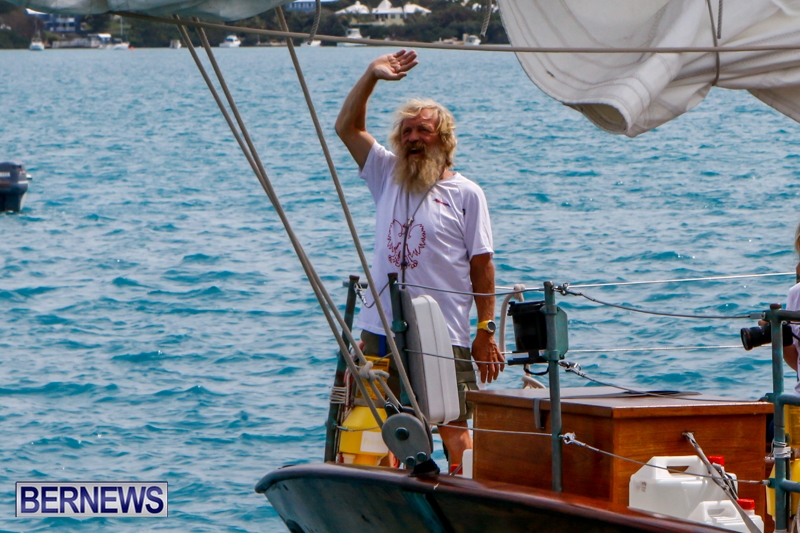 The trans-Atlantic kayaker was just over 100 nautical miles southwest of Bermuda when the decision to visit the island to affect repairs to the rudder of his kayak was made; he arrived on the island on February 24.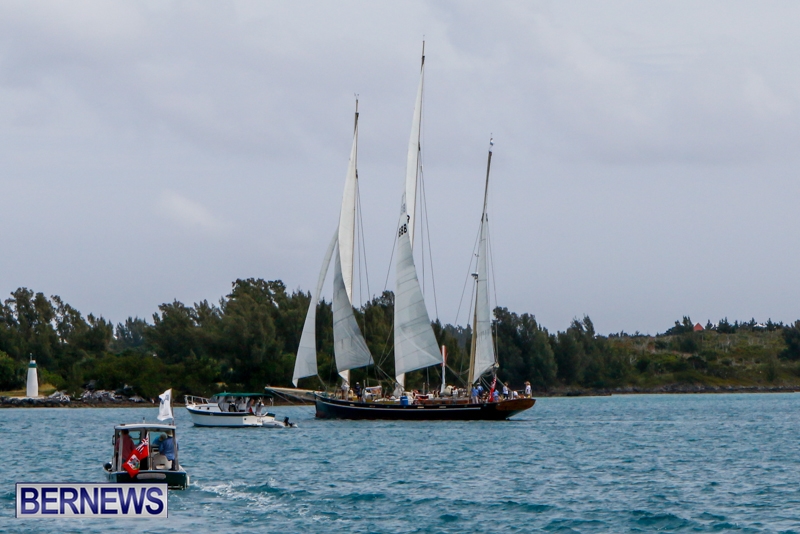 With those repairs now completed, Doba secured passage on local sloop the Spirit of Bermuda in order to get him back to the point at which he deviated from his original trans-Atlantic course, allowing him to resume his effort to set a world record.
The vessel departed Ordinance Island this afternoon with both Doba and his freshly repaired sea kayak aboard. Scores of onlookers and supporters gathered at the dock to offer well wishes and about a dozen pleasure craft were in the water and followed the Spirit of Bermuda out of St George's harbour.
Read More About