The Law Students' Association of Bermuda hosted their annual High School Legal Conference yesterday [May 12] at the XL Building on Bermudiana Road, bringing island students with an interest in the law together for a session of learning and career planning.
The purpose of the conference — which featured an address by Attorney-General Mark Pettingill — was to bring senior and junior year level high school students from both the public and private sector together in order to be lectured by lawyers across the legal profession on the various areas of law.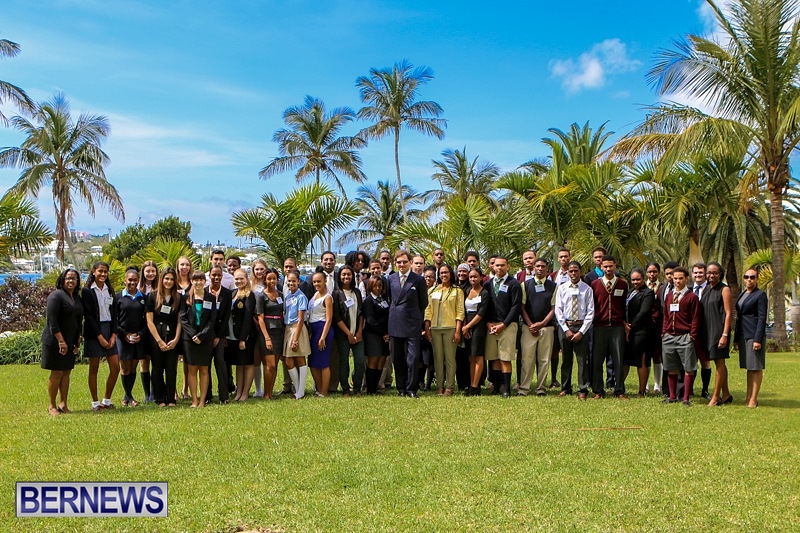 Students who contemplate a career in law were promised a better footing in knowing what particular area of law is of interest to them, so that upon completion of their academic vocation, they have an informed portfolio to refer to when deciding which area of law they wish to practice.
Mr. Audley Quallo, President and Executive Director of the Association, said in his opening remarks, "Many of you are here today because you find the career path of being a lawyer exciting, interesting, mysterious, glamorous; for some of you, you are following tradition as you come from a family of lawyers. For some of you, you are making familial history as you set out to become the first lawyer in your family."
"Whatever your motivation or purpose for selecting or considering a career in the law, we are here to help you today tailor that mission and develop a sense of purpose when pursuing a career in law.
"Today is an opportunity for learning, networking, building relationships and, most importantly, building your future. This conference is the starting ground to deposit excellence into your future legal practice."
Click to enlarge photos:
Read More About