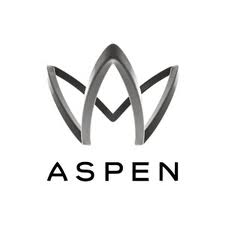 Aspen Insurance Holdings Limited unanimously rejected a revised unsolicited proposal from Endurance Specialty Holdings Ltd.  to acquire Aspen for a combination of Endurance common stock and cash.
Glyn Jones, Chairman of the Board of Directors, said: "Endurance's revised proposal represents a backwards step in their efforts to pursue what has always been an ill-conceived transaction.
"Given Aspen's strong 4.4% book value growth in the first quarter, Endurance's new proposal represents an even lower multiple of book value per share than its initial proposal, and the stock portion of the proposal lags even further behind given the decline in Endurance's stock price since its initial proposal.
"Despite Endurance touting its headline price of $49.50 per share, based on the proposed exchange ratio, the 60% of the consideration that would consist of stock had a value of $47.57 per share on May 30.
"In addition to grossly undervaluing Aspen, the proposal represents a strategic mismatch and, based on our conversations with major clients and brokers, would result in significantly greater dis-synergies than Endurance claims. Moreover, the revised proposal does nothing to address additional serious concerns we raised with respect to Endurance's prior proposal, including a stock consideration that is highly unappealing and financing terms that remain unclear and lack certainty.
"We are confident that Aspen can achieve more value for its shareholders – and without the risks that are inherent in a merger with Endurance – by continuing to execute its standalone plan. As demonstrated by our strong first quarter results, we are delivering on that plan.
"Aspen generated strong results across all parts of our business in the first quarter, with a resulting annualized operating ROE of 14.8%. We are well positioned to achieve our 10% operating ROE objective in 2014 and to deliver on our expectation that 2015 operating ROE will increase in the order of 100 basis points from 2014."1
Regarding Endurance's proposed tactics to pursue its transaction, Glyn Jones said: "Rather than offer a transaction that provides our shareholders with superior value, Endurance is offering coercive legal tactics in a desperate attempt to continue to advance an unattractive proposal that neither our Board nor our shareholders support.
"Endurance's potential plan to seek a court petition for an involuntary scheme has never been used successfully in Bermuda to attempt to effect a hostile acquisition. In fact, other hostile bidders have tried in vain to convince the Bermuda Supreme Court to impose an involuntary scheme of arrangement. In its most recent consideration of this issue, the Bermuda Supreme Court described this stratagem as an 'unprecedented course to embark upon a hostile bid by way of a scheme in the teeth of the board's opposition.'
"Moreover, Endurance's plan to attempt to call a special meeting of shareholders to try to increase the size of Aspen's Board from 12 to 19 members and then, approximately one year from now at Aspen's 2015 annual meeting, potentially nominate its own slate of directors is a similarly desperate attempt to force through a proposal that is not in the best interests of Aspen or its shareholders"
"As illustrated by these desperate and unusual legal tactics of Endurance, Aspen continues to believe that Endurance simply has no clear or compelling path to force its unattractive proposal on our Board and our shareholders. We intend to defend vigorously against these latest coercive tactics by Endurance."
The two Bermuda-based re/insurers have been going back and forth since Aspen unanimously rejected Endurance's proposal earlier in April 2014.
Read More About