On Saturday [June 21] the Tokio Millennium Re 8 & Under cricket league concluded with a final game and prize presentation.
President of the Bermuda Cricket Board Lloyd Fray said, "The Tokio Millennium Re 8&Under League started in April and finished last weekend. The league games were played every Saturday morning at the National Sports Centre from 9:30am-11:30am.
"The BCB Youth Leagues are designed to accommodate a mix of teams from both clubs and schools. The main purpose of our leagues is to teach the skills of cricket while enriching the lives of all of Bermuda's children."
Mr. Fray continued, "The leagues provide an opportunity to interact with each other in a safe and fun environment that embraces equality, team spirit and togetherness. I would like to take this opportunity to thank Tokio Millennium Re for their continued support of our 8 & Under League for the last three years.
"Their support enables us to offer this program for a minimum administration fee of $20 and includes a free cricket shirt! Tokio Millennium Re Ltd. is committed to bettering the lives of children in Bermuda through donations to youth and family services agencies as well as through supporting youth sports."
U17 National Team Player Chare Smith spoke to the young players about his experience playing cricket and how training hard and committing to cricket he was now a member of the National U17 Squad.
Left to right: Chare Smith [U17 National Player], Cheryl Ann Mapp [BCB Secretary], Victoria Cunningham and Chris Swan [Flatts Coach]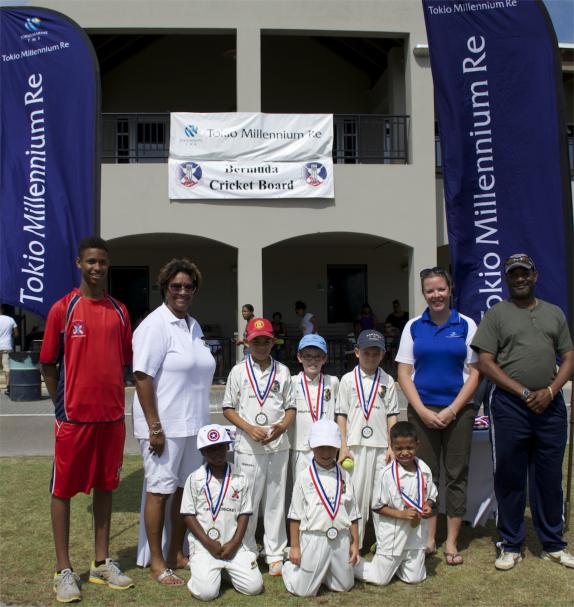 YMSC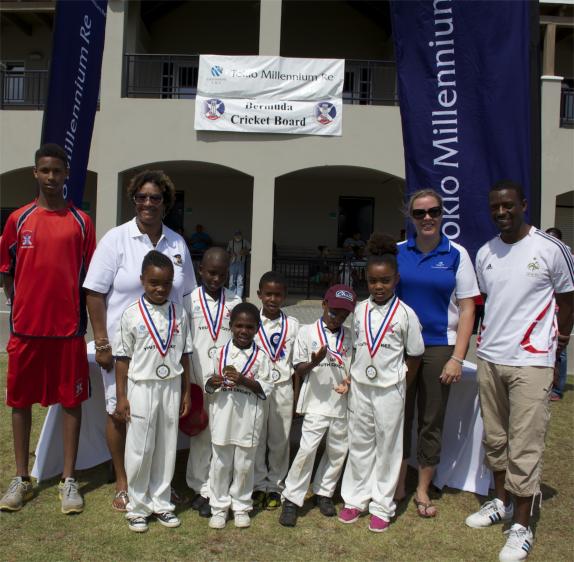 Somerset CC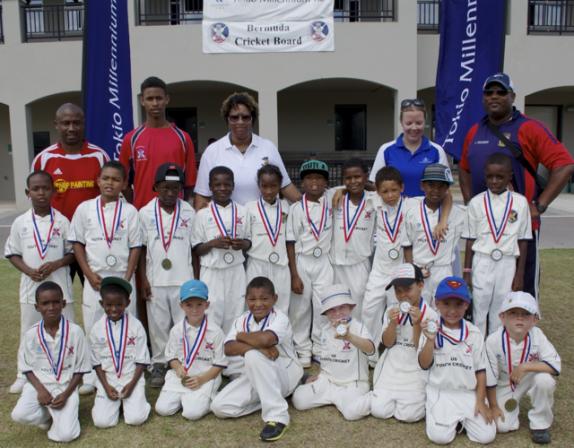 8&Under players talking to Victoria Cunningham [Tokio Mill Re] about recieveing their first medals!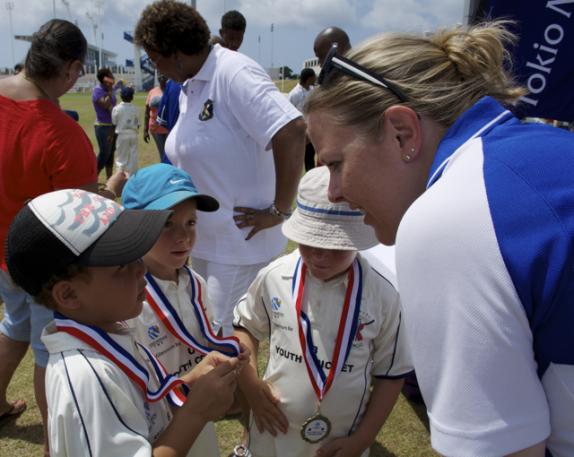 CCCC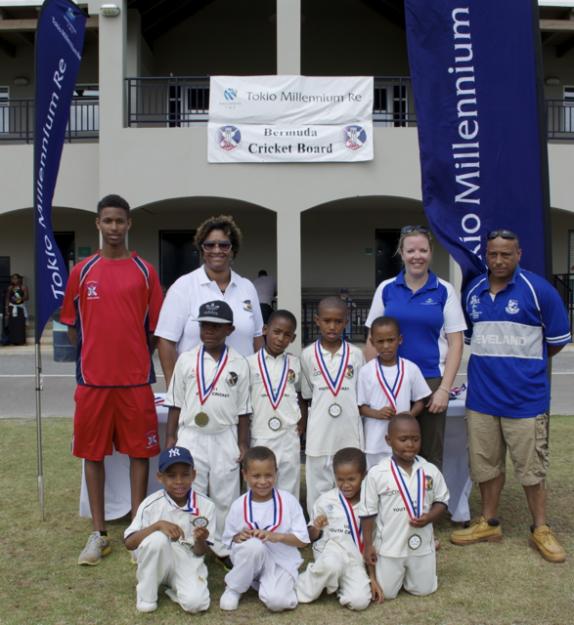 Warwick Workmen's Club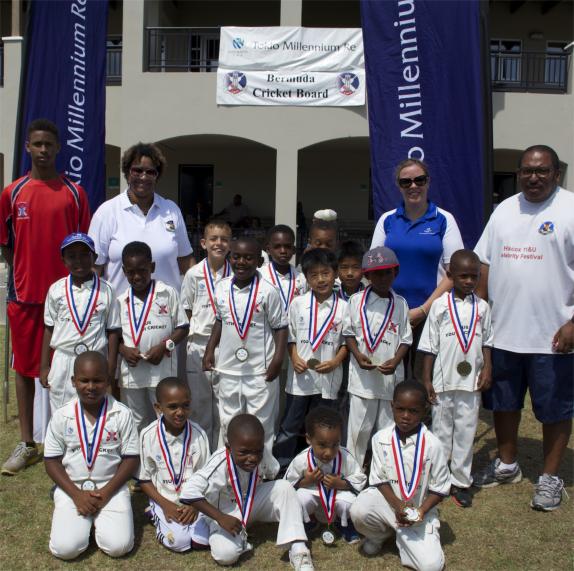 St. David's CCC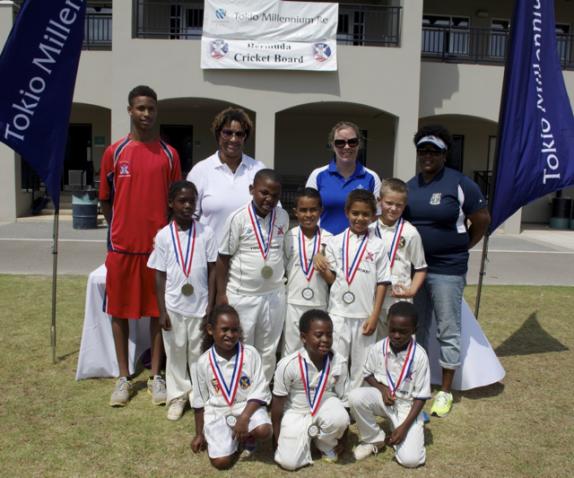 Western Stars SC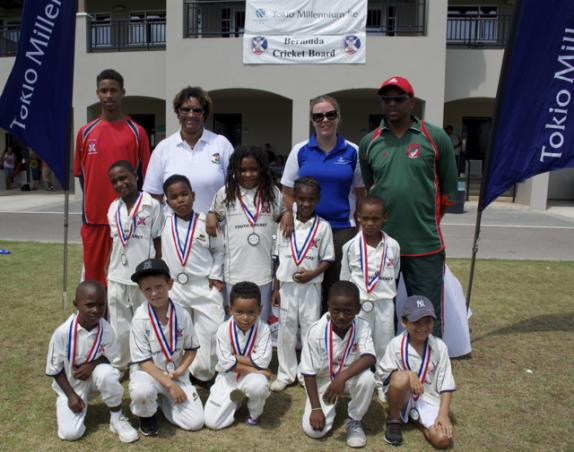 Wolves Sports Club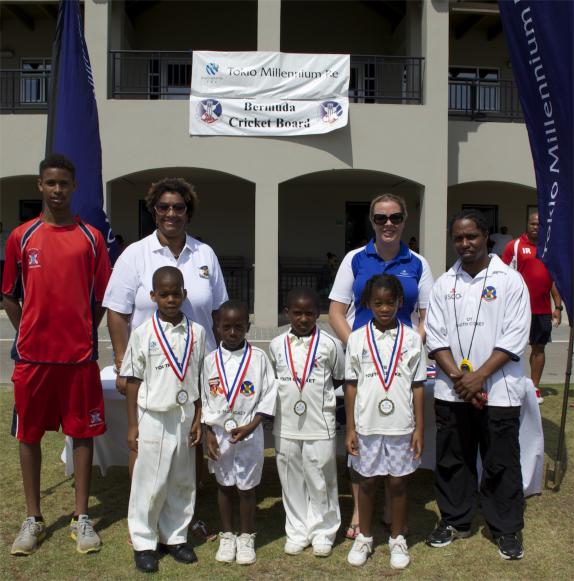 PHC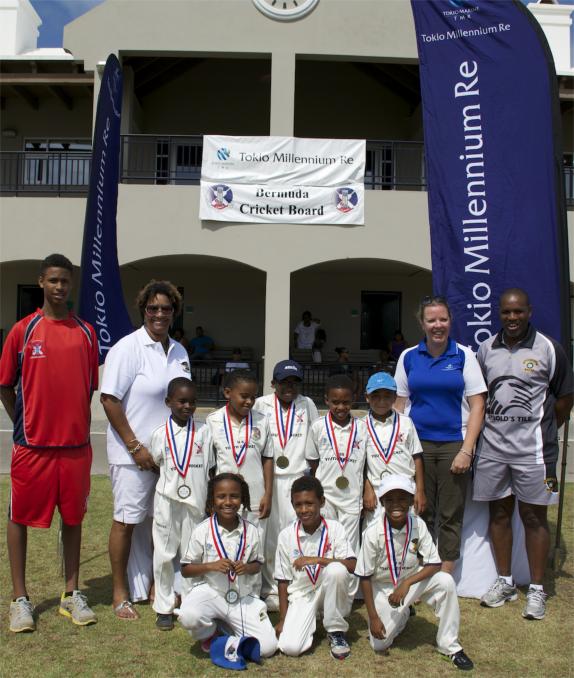 Bailey's Bay 1 & Bailey's Bay 2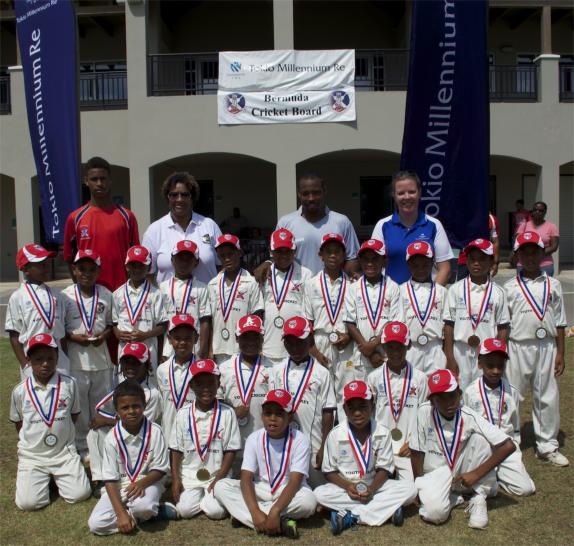 Northlands Girls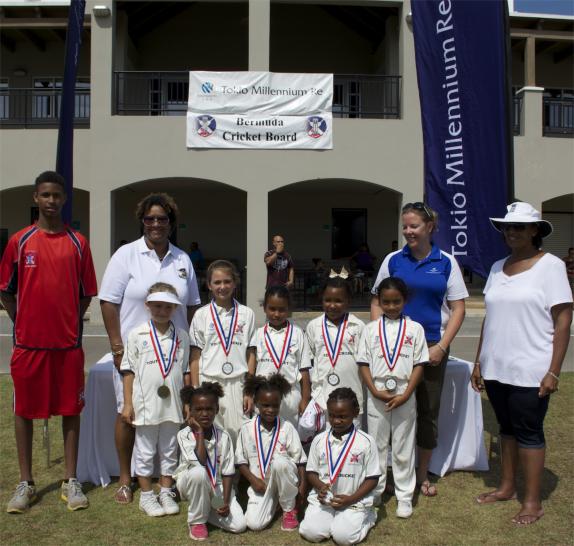 - All photos courtesy of the BCB
Read More About