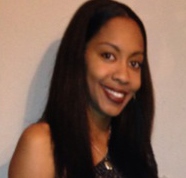 In the first of a series of profiles of designers taking part in the Local Designer Showcase, Bernews today spotlights Satara Caisey. The Local Designer Showcase is set to be held on July 10, 2014.
When asked about her reasons for participating in the Local Designer Showcase, Ms. Caisey said, "I saw this as an opportunity to introduce myself to Bermuda as a designer. As a recent Fashion Design Graduate, this is a great way to network when first coming back from university."
When asked what she hoped to get out of the experience, Ms. Caisey said, "I hope to meet like-minded people. I believe this experience will also give me an opportunity to see the Bermuda market from the perspective of the designer. I currently work as an Administrative Assistant Buyer and that has afforded me the opportunity to have insight into the Bermuda consumer."
When asked what progress had been made so far on the completion of her line, Ms. Caisey said, "My line is almost complete. From my graduate collection, I learned that you need a time line and have to stick to it, because you never know what will change.
"For instance, this was the first time I have had to look for sponsorship, and I learned early on it wasn't going to be easy. So you have to do as much as you can with what you have. If and when sponsorship comes, use it wisely. For example, I initially wanted to print onto fabric, which is a costly process. You have to be realistic with your budget, you can't bank on getting sponsorship."
When asked what her favorite piece in her new line was, Ms. Caisey said, "I wouldn't say I have a favorite piece. They have all evolved so much from concept to creation. Sometimes you design something on paper and you find a fabric that you love but the fabric doesn't work well with the design.
"So you have to choose; you choose between the design and the fabric. This is why I try to choose fabric first. However, when you walk into a fabric store you never know what will catch your eye on your second or third visit. Things change."
When asked what her experience with her mentor was like, Ms. Caisey said, "It has been an amazing opportunity to meet someone in the industry. It is very rare that you get to meet someone, nevermind have direct access to a person, with such experience. Also the check in's helped to stay on target."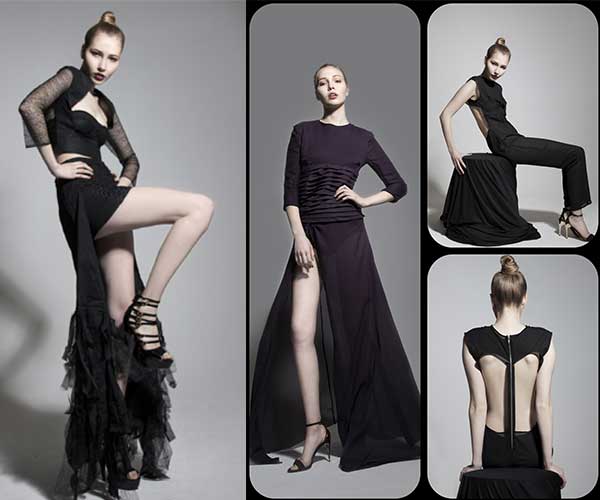 When asked how she knew that design was her passion, Ms. Caisey said, "The arts have always been a passion of mine. In high school, I took Art and Design, Textiles, and Design Technology. However, when I graduated, while I was passionate about the arts and fashion, I took what I suppose I thought was the safe and smart route. I decided to study law. While I enjoyed law, as time went on I knew I didn't feel fulfilled.
"I completed my law degree and graduated in 2009, but after graduating I took a year off. During this year I took short courses in Draping, Pattern Cutting, Styling and Fashion Design, and Marketing at Central Saint Martins. I knew I had to be sure exactly what in fashion I wanted to do before starting another degree. I decided on a Fashion Design BA at Middlesex University and graduated last year."
When asked what the future holds for her as a designer, Ms. Caisey said, "While I don't know what the future holds, I have goals that I aim to achieve. Two of them are being realized now. One was to be a part of this fashion show. I went to the show last year and less than half way through I knew I had to be a part of this experience.
"And the second was to find a job in fashion in Bermuda. I say in Bermuda because that was a big part of the goal. I hope to see my garments in stores as well as eventually own a store of my own. This will house not only my designs but the designs of fellow Bermudians, whether they live here or abroad."
When asked how she would describe her sense of style, Ms. Caisey said, "My style would probably be understated chic. I am actually trying to introduce colour into my wardrobe now. I tend to have blacks and greys in the winter., and beige, whites, and natural colours in the summer."
The City of Hamilton will play host to the second edition of the Local Designer Showcase on Thursday, July 10, 2014 at Pier Six [upper level], with eight local designers to be showcased for their talent and unique work. Each designer has been peered with a mentor from within the fashion community to assist them with the development of a fashion line that will be showcased at the event.
Read More About
Category: All, Entertainment, News, Style & Beauty