The first of three Visitor Information Centre [VIC] upgrades is complete, the Bermuda Tourism Authority [BTA] announced today.
The BTA said, "The St. George VIC, located on the waters-edge in King's Square, was the first to be overhauled with technological features, layout enhancements and a fresh coat of bright pink paint to provide a cheerful island welcome to visitors."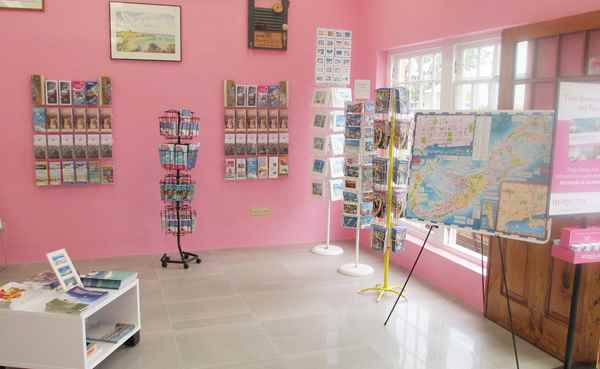 "A focused improvement of our tourism product is a core objective of the National Tourism Plan and that is why we are excited to see these upgrades at the VIC," said BTA CEO Bill Hanbury.
"These improvements are true to our integrated branding plan and will help us to build both product awareness and trust with our valuable visitors."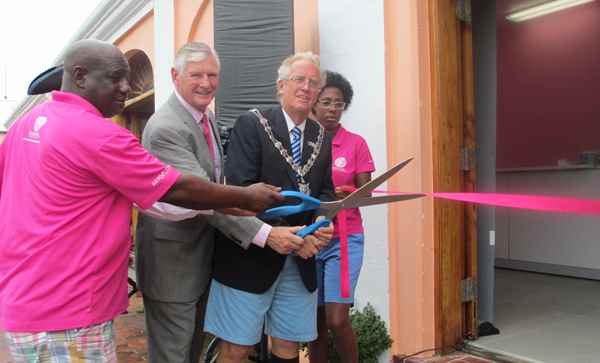 The BTA said the St. George VIC has an "open-plan layout – accommodating a reception area, seated lounge area and desk area that can be used for organizing tours or writing postcards.
"There is free Wi-Fi available for the first ten minutes of use for checking emails and messages. Longer Wi-Fi access is available for a modest fee. Multiple display racks provide a wealth of organized information at the visitor's fingertips."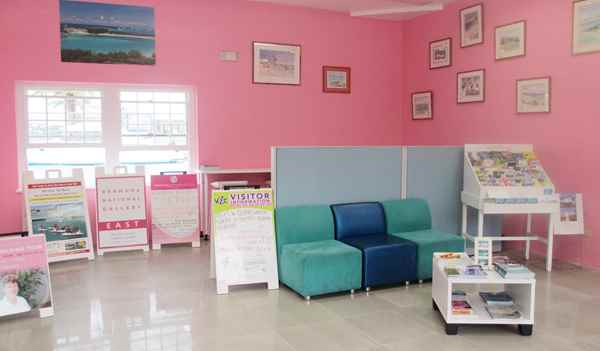 "Seasoned St. George history specialist, Philip Anderson, manages the east end VIC with assistance from volunteers who provide expert facts and anecdotal references that bring the storied town to life.
"Tourism partners near and around the VIC help visitors connect the historical dots as they venture from the central hub of the town to navigate the various points of interest."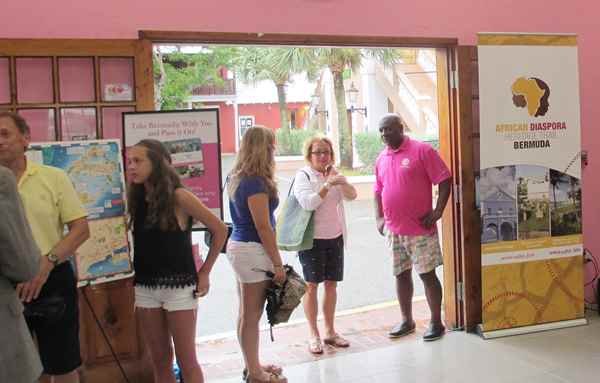 Mr. Hanbury said, "I'm thrilled to see the St. George VIC modernised first because we believe strongly in the development of art and culture tourism in Bermuda and the east end is an extremely valuable hub in that regard."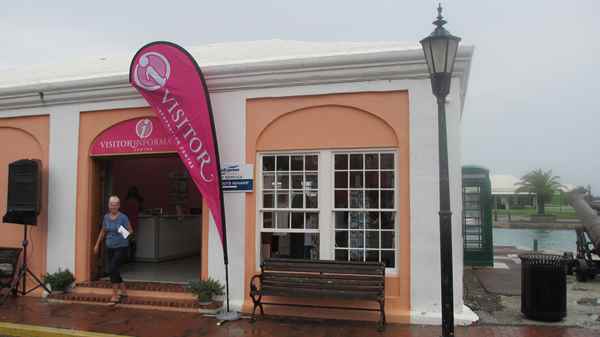 The St. George upgrades were finished August 13th. Dockyard and Hamilton VICs will follow with renovations beginning in 2015.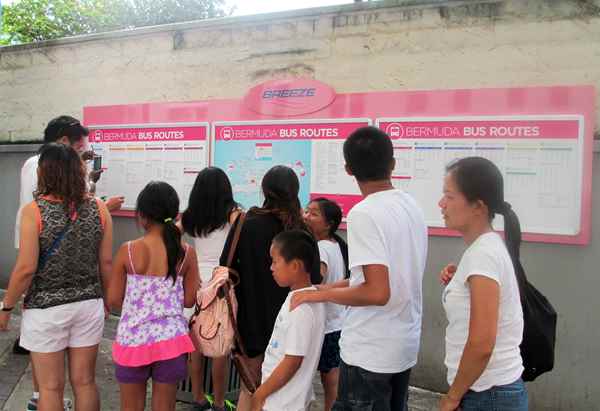 The BTA added, "All three VICs will be modern, attractive and decidedly pink. The unique pink branding allows visitors to easily identify the help centres, while giving a uniformed look and feel no matter what part of the island the centre is located.
"The look was extended more subtly to the Hamilton Bus Terminal with new signage displaying public bus schedules and routes. Mounted centrally near the terminal's information window, the sign is flanked in the branded pink hue used at the St. George VIC.
"Investment in similar upgrades to various tourism assets is ongoing and made possible in part to the gracious cooperation and collaboration with the Corporation of St. George and the Department of Public Transport and other industry stakeholders."
Read More About