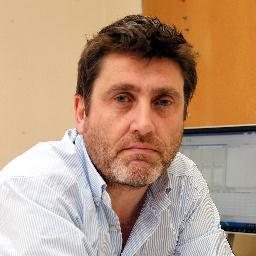 [Opinion column written by Jeremy Deacon]
For me, this is quite timely – but only because I was going to write a blog on what I perceive are the obstacles to setting up a small business here in Bermuda.
The US Consul General's initiative is to be welcomed and it is to his credit that Robert Settje is contributing to Bermuda in such a way.
But despite things like the EEZs and payroll tax relief for employing people, there is still much more that could be done to support new and fledgling businesses.
About a year ago, when I established my Public Relations Agency, Deep Blue Communications, I wrote about a lack of tangible help for sole proprietorships and small businesses.
I wrote a Letter to the Editor on the subject and had some derisive comments on the article, like 'I did it without support, so stop crying'. That comment missed the point, as did others, because I was not asking for help.
What I was trying to do was to highlight what I thought was – and is – an extremely important issue: a lack of meaningful support for local entrepreneurs who want to start a business but who may not always have the financial means to overcome some of the barriers.
For instance, this is what the BEDC says about setting up a business [PDF here].
I've provided the link, so I'll boil this down into what I think are the relevant pieces.
1. Payroll Tax is payable for any employee who works more than four hours per week. It is paid quarterly. The payable amount for each business is calculated depending on its total Gross Payroll Amount, and may range from 7.25 percent to 13.5 percent of Gross Payroll. A maximum of 4.75 percent of the employee's gross monthly payroll may be deducted from his or her paycheck each period. The balance remains the responsibility of your business.
2. The Social Insurance Department adjusts the rate payable every August; right now, the total amount payable per week is $60.80 per employee, up to 50 percent of which [i.e. $30.40] may be deducted from the employee's pay. The remainder is the employer's responsibility.
3. Health Insurance is required for each employee and self-employed person. The amount varies depending on the type of medical coverage you wish to have and on the health insurance provider that you will use. The minimum legal requirement to be paid is minimum hospitalization costs as specified by the various health insurance providers.
As a self-employed person, the legal requirement for your company is "Standard Benefits". You can get that from any private insurer or go to the Social Insurance Department for Health Insurance Plan [H.I.P.]. Your company is to pay no less than 50 percent of the monthly amount, as it can deduct no more than 50 percent from the employee's salary.
4. Private Pension is an obligation for every Bermudian or spouse of a Bermudian who has gainfully worked more than 720 hours, which ranges from four to six months depending on the number of work-hours a week. The total contribution right now is 10 percent, so a maximum of 5 percent can be deducted from the employee's Gross Salary.
If you are self-employed and have not yet been in operation for an entire year, you are only obligated to start this plan once you have earned a minimum of $20,000 in profits [revenue minus expenses, not counting your salary].
So, I pay a part of an employee's payroll tax; I pay 10 percent into my pension as well as contribute to a monthly social insurance and I pay towards my employee's pension; I pay part of an employee's social insurance; I pay HIP for me and I pay towards my employee's health insurance.
On top of those costs are items such as rent and bills like telephones, cleaning, internet access, etc.
What does that mean? It means that not only is it very expensive for a small business to employ someone, it means that it is also very expensive to actually start and operate a small business as a sole proprietor. It means I have to earn a hell of a lot of money even before I get out of bed.
Is this conducive to entrepreneurship and job creation? Not really.
You must have the financial resources to pay the things Government demands – even before you have any business – and not everyone has that. If you are to employ someone, you must actually earn an awful lot more than the amount you pay them in salary. For a small, developing business, that is very onerous.
In an opinion piece, Finance Minister Bob Richards says Government is 'focused on rebuilding tourism and expanding international business because they are the two main earners of foreign dollars. Bermuda needs those dollars to pay for virtually everything we consume, from groceries and school supplies to pensions and interest payments on the public debt'.
If that policy works, there will be a trickle-down effect, however I would suggest that there needs to be a trickle-up effect as well and that more and more grass roots entrepreneurship needs to be supported.
What would I like to see?
1. A break in social insurance for at least six months [why do I have to pay for a state pension and a private pension, yes they are vital, but this is overkill, no?] and/or lowering of the minimum pension contribution for six months. Maybe scaling HIP contributions as well.
2. Helping to cut the red tape – let would-be entrepreneurs have one place where someone will sort out their bank account, tax registration, LLC registration/cost, help find an office, deal with company registration, etc. These are time consuming and confusing issues.
3. Investment in subsidized office space.
4. Free and accessible training and education. While this is good, it is only available to businesses which have been operating for more than three years and which employ at least one person besides the CEO/owner. That is fine, but it could be argued that if they have reached the age of three, they don't need as much help as those that are one or two, or even a few months old.
I am sure readers can add other ideas – and please do.
I want to make it plain: I am not asking for a nanny state, but I am sure there are people who find themselves suddenly jobless who may need a leg up, a helping hand, a break, to help them get over these initial hurdles.
I am sure it will be of benefit in the long-run. For every failure there could be three or four successes that will grow to contribute to the long-term success of the island.
NOTE: The support I have had from Government departments has been extremely good and I don't want this to appear to be a criticism of those very kind and supportive people.
Also, if I have missed something or misunderstood something, I'd like to know. I would also like to hear about other people's experiences.
-Jeremy Deacon runs public relations firm Deep Blue Communications, as well as writing his blog Bermuda Blue.`
Read More About