[Updated] In the wake of Tropical Storm Fay, many island services and establishments were forced to close or cancel, with the planned October 12 production of the Pirates of Penzance no exception.
The show's postponement will see it now take place on October 18 at 3.00pm, with anyone holding tickets for the postponed performance able to attend at no extra cost on that day.
About The Pirates of Penzance, a spokesperson previously said, "This wonderfully witty and classic musical play concerns the story of Frederic, who, having completed his 21st year and accompanied by his nursemaid Ruth, is released from his accidental apprenticeship to a band of tenderhearted pirates led by a Pirate King."
"Once ashore, he meets Mabel, one of the many daughters/Wards in Chancery of Major-General Stanley, and the two young people fall instantly in love. He then swears to pursue the pirates and bring them to justice for their crimes, driven by his over-arching sense of duty."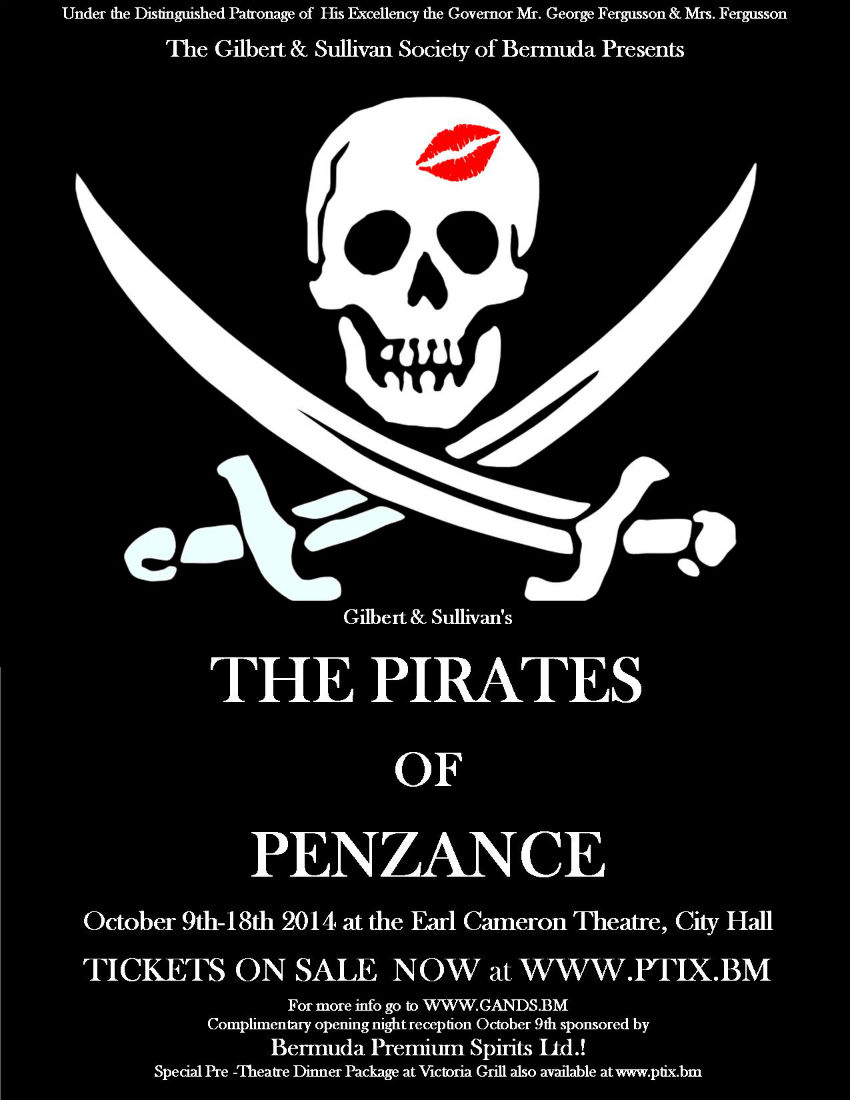 "In order to do so, he enlists the somewhat wary local constabulary to assist. However, before he can set out on his "dread adventure," Frederic finds out that he was born on February 29, and so, technically, he only has a birthday each leap year and is only 5-years-old by birthday reckoning.
"His apprenticeship indentures state that he remains apprenticed to the pirates until his 21st birthday, and so he must serve for another 63 years as a pirate and return to a "life of plunder." Bound by his own sense of duty, Frederic agrees to return to the pirates with his only solace being that Mabel agrees to wait for him faithfully.
"After Frederic's departure, Mabel calls forth the constables who, with some cajoling, set off stealthily to destroy the pirates and free Frederic – but when they meet up with the pirate band, the pirates are more than ready for the attack and a comic melee ensues.
"The performances will feature a fantastic seaside theme with cotton candy and a pirate photo booth, as well as treats and pirate-themed merchandise for children, all right in City Hall."
Update 3.13pm: In light of the coming hurricane this weekend, G&S would like to invite those ticket holders for Friday and Saturday performances, to come to either tonight's, Wednesday or Thursday performance, on a first come, first serve basis for any seats not already sold. They can contact PTIX at 278-1517 to make their swap.
For all our coverage of Tropical Storm Fay click here, and for our live blog click here.
Read More About
Category: All, Entertainment