Masterworks will be presenting a 'pop-up' exhibition featuring the recent work of nine local plein air artists.
"It is likely these artists have been spotted around the island, as they are an enthusiastic group who meet weekly to paint the Bermuda landscape together," a spokesperson said. "On display are examples of some of their recent paintings created in a variety of media including oil, watercolour and gouache."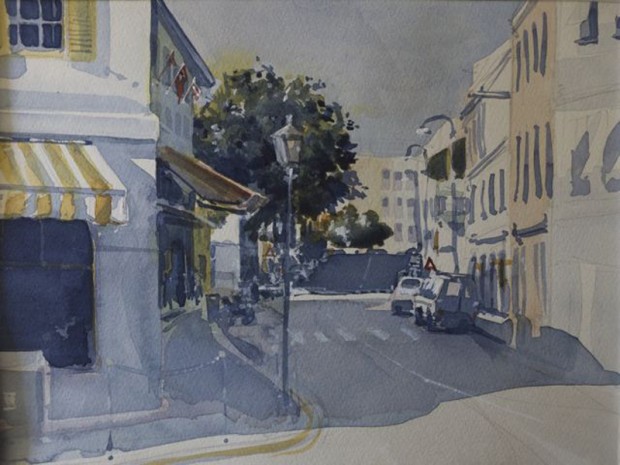 "It is not difficult to understand why decades of artists have found Bermuda to be an inspiration and the island has a long history of artists creating work 'en plein air'.
"The objective of working in this method is to break out of the studio to experience drawing or painting in the landscape itself. In this practice, the artist is more closely connected with the landscape they are capturing the ever-changing light and natural conditions."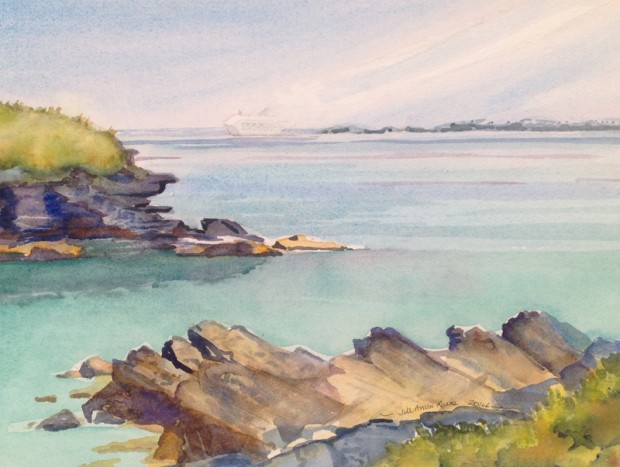 "It is common for plein air paintings to take no more than a few hours from start to finish and indeed many of the works on view were completed in one sitting. The remarkable skill on display in this exhibition is the evidence of decades of dedication and experience from this group that gathers every Sunday, rain or shine, to refine their technique."
Included in this exhibit are paintings by Rhona Emmerson,
 Marlene Jantzen,
Charles Knight,
 Christopher G. Marson, 
Steven Masters,
 Lee K. Petty, 
Jill Amos Raine, 
Grahame Rendell and Michele Smith.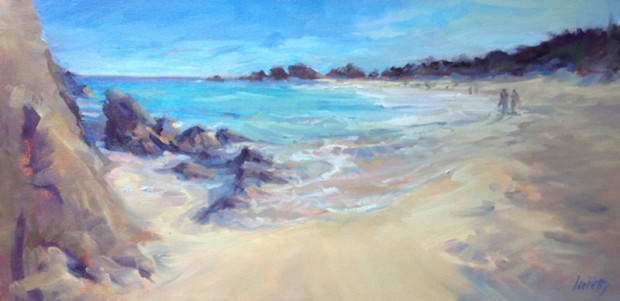 The opening reception is free and open to the public on Friday, February 6 from 5:30 – 7:00 pm.
Read More About
Category: All, Entertainment