The Bermuda Powerboat Association made a donation in the amount of $1500 today [Feb 18] to St. John Ambulance Bermuda at their Point Finger Road, Paget headquarters.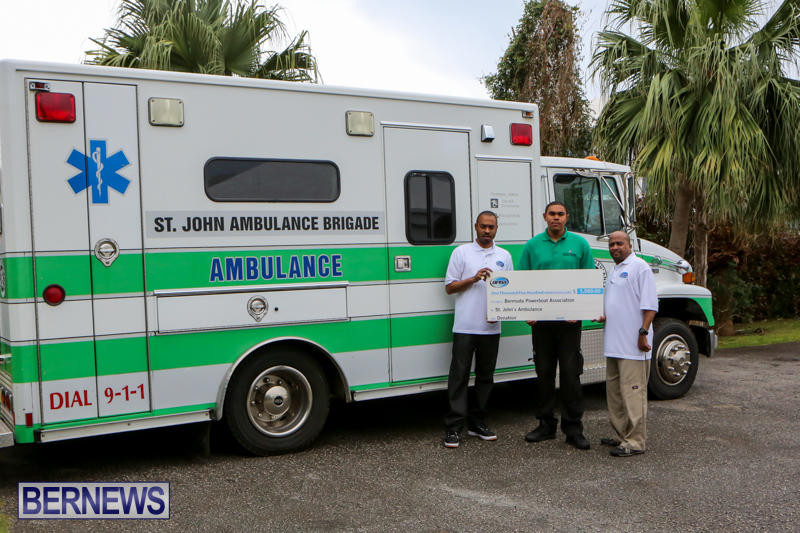 Newly elected commodore of the Powerboat Association Henry Talbot was joined by past commodore Paul Wellman in making the presentation to Jahkhari Woods, St.John Ambulance Bermuda Deputy Quartermaster.
The donation is in recognition of the service provided by St. John throughout the 2014 Powerboat Association season.
St. John is a non-profit organization that relies on volunteer support and donations from the community to operate. Although St. John is in 40 countries worldwide, each branch is independent and self-supporting. St. John have been attending to the first aid needs of the Bermuda community since 1894.
Read More About