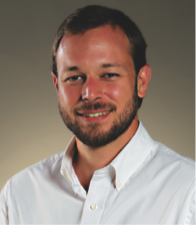 [Written by BEDC Chairman Nick Kempe]
Decision-making can be a difficult process and the consequence of choosing poorly can adversely affect the various stakeholders of the organization. The availability of information that is both relevant and timely can greatly improve the anticipated outcomes.
One of the first orders of business for the Bermuda Economic Development Corporation [BEDC] board in 2013 was to develop key performance indicators to measure and assess the organization's response times for clients requesting various loan products, the usage of the various incentive policies and the risk exposure of the book of business.
This information allowed the Board to determine if public promises were being kept and if there was any fine-tuning needed to the incentives on offer. One of the most glaring discoveries was the fact that only one business was taking advantage of the three-month customs duty deferment program.
The Board questioned whether this situation was due to a lack of marketing, excessive paperwork or other reasons. At the end of this process, it was discovered that the deferred duty required a letter of credit that, in many cases, needed to be secured 100% by cash! We are now close to announcing an agreement with HM Customs that will allow retailers to defer their import duty 3 months without the need to obtain a letter of credit from the bank. A BEDC guarantee will enable this system and will improve small business cash flow when importing for retail.
A small amount of data analysis allowed us to improve a specific policy that was underutilized. Corporations have for some time been using the analysis of large datasets to increase sales, detect fraud and a myriad of other applications. Governments can potentially use Big Data to improve outcomes for their constituents as well to reduce risk in decision-making.
However, policy makers and private researchers alike underutilize Government data worldwide, as it is stored in silos by separate Departments or Ministries. There are moves to make information more accessible such as information clearinghouses data.gov in the US and Bermuda.io locally. Standarisation of collection techniques, open data and better data integration within Government are all connected. Implementation of Public Access To Information legislation this year is a good first step by Government towards system-wide data based decision making.
In addition to the general issue of Government information being stored in silos, many BEDC clients have not historically been captured by other Government databases such as the Register of Companies or the Tax Commissioner. Just recently, the Vending Act of 2015 was passed moving the registration of vendors from Magistrates Court to the BEDC where individual, and sector, information can be captured on the BEDC Business Register.
This register in its public facing form is now well into its first year of operation. Users will be required to update their information on an annual basis in order to access the many member benefits. Current data representing the 7000 member strong register can be stripped of personal identifiers and analysed to identify market trends, lobby more effectively for Vendors, Small Businesses and Medium Enterprises as well as adapt the Corporation's strategic objectives quickly to changes in the market. This data will also be shared publically for entrepreneurs and students to analyse and hopefully provide solutions to social problems and market opportunities that may not have even been identified yet.
In this current economy the use of large datasets is becoming increasingly important. BEDC is positioning itself to be able to assist the local business community by collecting and collating information that can assist various industry sectors with making better business decisions.
Being able to forecast and analyse industry trends is no longer limited to big businesses, it is necessary for all businesses in order to be able to survive and thrive in a sometimes volatile business environment. Don't let the lack of access to good data be your demise. Ensure that you are registered as a BEDC member to receive current updates on industry trends as well as new opportunities that exist in the local business market. Log on to bedc.bm to register today.
- Nick Kempe

20 Most Recent Opinion Columns

Opinion columns reflect the views of the writer, and not those of Bernews Ltd. To submit an Opinion Column/Letter to the Editor, please email info@bernews.com. Bernews welcomes submissions, and while there are no length restrictions, all columns must be signed by the writer's real name.
-
Read More About