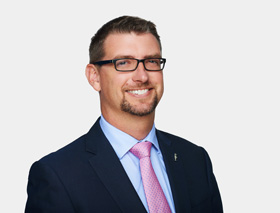 [Opinion column written by Minister of Home Affairs Michael Fahy]
A few weeks ago on the Motion to Adjourn in the Senate, I spoke about a word the Opposition Progressive Labour Party has begun to use a lot, especially in connection with matters concerning immigration. The word is birthright.
I challenged them to define it, because it's a slippery sort of word in the first place, and in Bermuda Immigration matters it has little meaning.
You don't necessarily become a Bermudian by birth. If, at birth your parents don't satisfy the requirements of the Bermuda Immigration and Protection Act 1956, then you don't necessarily get the right to live here.
A great many of our population are Bermudians who weren't born here. In Bermuda law, there is no difference between a Bermudian by birth and a Bermudian by status. They enjoy equal rights. So what birthright can one Bermudian have that another doesn't have?
There is no question that this country was built by born and bred Bermudians who worked alongside Bermudians who were not born and bred in Bermuda – people who we can say, without fear of contradiction, have been some of our most productive and valuable citizens.
The word birthright separates these Bermudians, even though by law they share the same rights and privileges of those who seek to scapegoat them. It's upsetting that we have to hear about birthright when all of us know about people who do not, or did not have it, who are respected for their contributions. Labour leader Dr. E.F. Gordon is one. He was not born in Bermuda, but his ideas were progressive and right for Bermuda at the time and he's now part of Bermuda's history and folklore. Former Premier Paula Cox was born in Canada.
Bermudians have all come to Bermuda by choice, by force, by birth or by accident. We're all here. And if some of us weren't born here but have spent time and invested in the community, at some point there has to be an opportunity to be part of what we have lived by becoming Bermudian and enjoying the rights and privileges of being a Bermudian. Not taking away from Bermudians that are already here, but demonstrating their willingness and commitment to be with the rest of us – strengthening the Bermudian community through their contributions.
I hope people realise that defining people by birth is no different than the concept of the plus vote back in the 1950s and 60's, which made some voters more valuable than others.
The Progressive Labour Party uses the word 'birthright' politically, to inflame passions. They want people to believe that the One Bermuda Alliance Government is determined to advance the interests of "foreigners" at the expense of the interests of "Bermudians".
That's not only not true, it makes no sense politically – a democratically elected government working against the interests of the people who elected it? It's one of those political lies that the Opposition hopes will return it to power if they can just repeat it often enough. It certainly appears to me that in the Bermuda context, in Opposition-Speak, the "foreigner"/" Bermudian" divide is really about race.
The Opposition's strategy on this matter polarises the people of this country, and makes it very difficult for us act and think as if we are simply Bermudians. We live in a constant state of anger and enmity in large part because of the Progressive Labour Party rhetoric, which is designed to divide Bermudians.
I find it extraordinary that individual members of the Opposition, who I know to be decent, upright people, would go along with this cynical strategy, especially when many members of the Opposition were either born overseas, had parents overseas, are married to someone from overseas or whose children were born overseas. I find it amazing that the population of this country accepts the hypocrisy.
We have an awful lot of work to do in Bermuda about race, whether we're PLP, OBA, "new" white Bermuda, "old" white Bermuda, "new" black Bermuda, or "old" black Bermuda. Much remains to be done by people of all different stripes, ages and ideas. A good place to start would be in recognising that there aren't Bermudians with a birthright and Bermudians without one. Such a concept would be an outrage in any democratic community.
It's time for all of us – PLP included – to move beyond that way of thinking.
- Michael Fahy

20 Most Recent Opinion Columns

Opinion columns reflect the views of the writer, and not those of Bernews Ltd. To submit an Opinion Column/Letter to the Editor, please email info@bernews.com. Bernews welcomes submissions, and while there are no length restrictions, all columns must be signed by the writer's real name.
-
Read More About