A large number of police cars attended the Clearwater Beach area this evening [July 19] after a woman who had gone swimming was reported missing.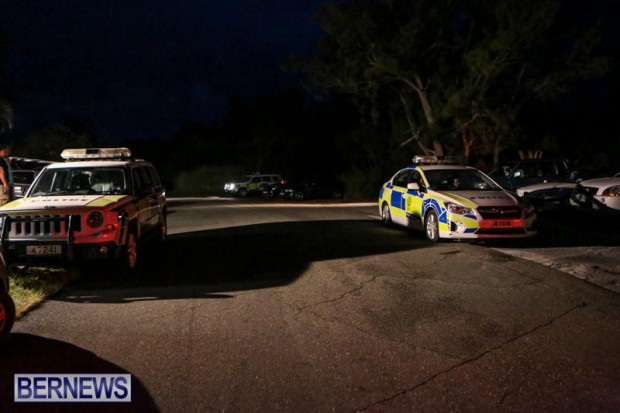 A Bermuda Maritime Operations spokesperson confirmed that there was an active search this evening with a report around Clearwater Beach that a group in a boat had lost sighting and contact with a female member of the group who had gone swimming around sunset this evening.
There was quite a concerted search around the area and the woman was found safe and well. The Police marine unit also took part in the search along with the assistance of Mark Soares from Bermuda Yacht Services in St. George's. Police land units were seen leaving the area at approximately 9.15pm.
Read More About