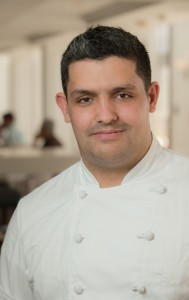 The Hamilton Princess & Beach Club, a Fairmont-managed hotel, has appointed Kevin Pannier as Executive Pastry Chef, and said he will be introducing two new weekend buffets; Scones, Scones, Scones and a strawberry buffet dubbed "Strawberry Fields Forever."
"In this role, Chef Pannier will oversee the desserts at 1609 Bar & Restaurant, Crown & Anchor and catering throughout the hotel. Mr Pannier hails from Le Perray-en-Yvelines, France and is certified in pastry, baking, chocolate and ice cream production," the hotel said.
"Chef Pannier specialises in fusion and molecular desserts, the latter of which combines physics and chemistry to create desserts with remarkable textures and flavours.
"For example, Chef Pannier is currently developing a mango berry and chocolate caviar. Making the caviar spheres requires the precision and technique of the sciences, which not only results in a visually beautiful dessert but also offers diners a unique textural experience that enhances the flavour of the dessert.
"Chef Pannier fuses his French training with local recipes he acquires while living and travelling abroad. To this end, he will be infusing Bermuda flavours into his homemade chocolates and ice creams. At 1609 Bar & Restaurant, he is creating cocktail-inspired chocolate truffles and on the Crown & Anchor menu he plans on adding a rum-flavoured ice cream.
"All the ice creams on the 1609 Bar & Restaurant, Crown & Anchor and hotel catering menus are made at the hotel using the hotel's own Carpigiani ice cream machine. The Carpigiani machine is the best quality ice cream maker available and it has the ability to rapidly make both flavourful sorbets as well as ice cream.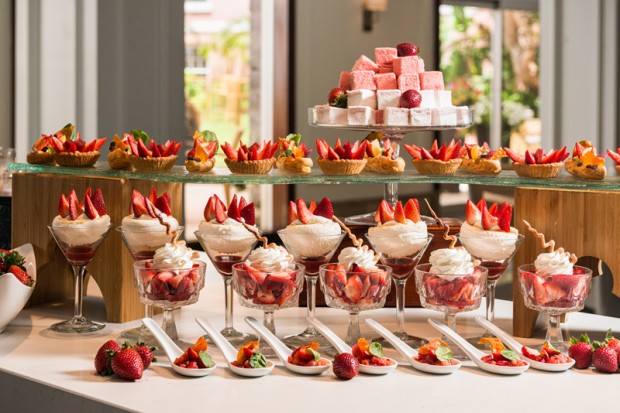 "Starting this weekend, Chef Pannier is introducing two new weekend buffets to Crown & Anchor. The first, Scones, Scones, Scones, will feature a variety of scones, ranging from the traditional to cherry pistachio and dark chocolate, available for $35 on Saturdays from 2pm until 5pm until the end of September.
"During the same time on Sundays, starting on August 16 until September 27, Chef Pannier is introducing a strawberry buffet, Strawberry Fields Forever! For $38, diners can enjoy coffee or tea paired with éclairs, tarts, macaroons, ice creams and many more strawberry-flavoured delicacies and treats.
"Chef Pannier has worked with Michelin-starred chefs and served as the Executive Pastry Chef in top hotels and restaurants, including the Brasserie Jean Claude and Pastry Shop by Jean Claude and the Fairmont Grand Hotel Kyiv both in Ukraine; the Fairmont Hotel Dubai in the United Arab Emirates; and most recently at The Ritz Carlton Moscow in Russia. He trained at the Olivier Bajard's Ecole Internationale de Pâtisserie in Perpignan and at the International Le Cordon Bleu School in Paris.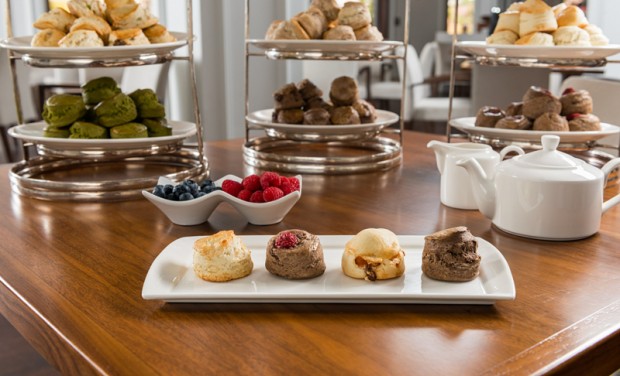 "We are thrilled to welcome pastry expert Kevin Pannier," said Thomas Laberer, executive chef for the Hamilton Princess & Beach Club. "The Hamilton Princess & Beach Club has become a gourmet destination in Bermuda among visitors and the local community.
"With the addition of Chef Pannier to our team, diners are in for a culinary treat. Our new weekend buffets are feasts for the palate and the eyes! Visit us and enjoy top-notch desserts and mouth-watering pastries at either of our vibrant restaurants."
To taste one of Chef Pannier's desserts, make a reservation at 1609 Bar & Restaurant or Crown & Anchor by calling 295-3000.

Read More About
Category: All, Business, Entertainment, News