Hamilton Princess & Beach Club have almost tripled their spending on locally sourced ingredients for their restaurants this year to date, giving a boost to local farmers, fishermen and producers.
In the January to August period of 2018, Hamilton Princess & Beach Club more than tripled its spending on local produce, increasing its spending by over 200 per cent year on year. Similarly, the resort ramped up its spend on locally caught fish by 180 per cent from the same period last year.
The hotel has committed itself to incorporating home-grown produce and fish wherever possible and has recently held Farm to Table events with Marcus Samuelsson to celebrate this relationship with local businesses.
Local producers who have increased their supply to Hamilton Princess & Beach Club include fishermen Kiaune Basden and Stephen Cabral, Wadson's and Tuckers Farms and Passion Fields Honey.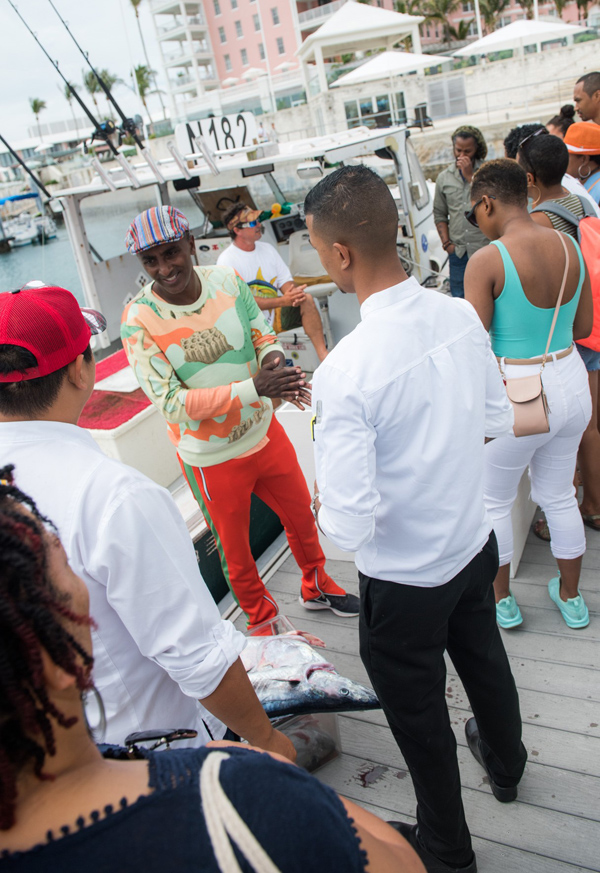 Tim Morrison, General Manager of Hamilton Princess & Beach Club, said: "Hamilton Princess & Beach Club is committed to working with local producers and fisherman to source the finest and freshest ingredients for our restaurants. This is one of the ways that we can showcase the authentic Bermudian experience to our guests and to support the local economy."
Tom Wadson, owner of Wadson's Farm, said: "This year we have more than quadrupled the amount of fresh produce and meat that we have sold to Hamilton Princess & Beach Club.
"We believe that you can't beat home-grown ingredients and we're very appreciative of what the team Marcus' is able to do with our products. It is such a pleasure to see what I've been doing for more than forty years become mainstream and we are grateful for the hotel's support and collaboration. We look forward to continuing to work together."
Kiaune Basden, a local fisherman who sells his catch to the hotel, said: "We're proud to be a supplier of fresh fish to Hamilton Princess & Beach Club's world-class restaurants. We deliver our fresh catch straight to the chefs at the hotel – you can't get fresher than that! – and we love seeing people enjoy it at their restaurants."
Read More About
Category: All, Business, Entertainment, News