Bermudian intercollegiate sailor and Red Bull Youth America's Cup hopeful, Mackenzie Cooper will be leaving most of his St. Mary's College of Maryland teammates behind this weekend to join a team of accomplished  college sailors competing at the 2015 U.S. Team Racing Championships.
Cooper will join skippers Ian Barrows and Alex Curtiss on the 3-boat team along with crewmembers Greer Wattson, Catherine Shanahan and Marlena Fauer.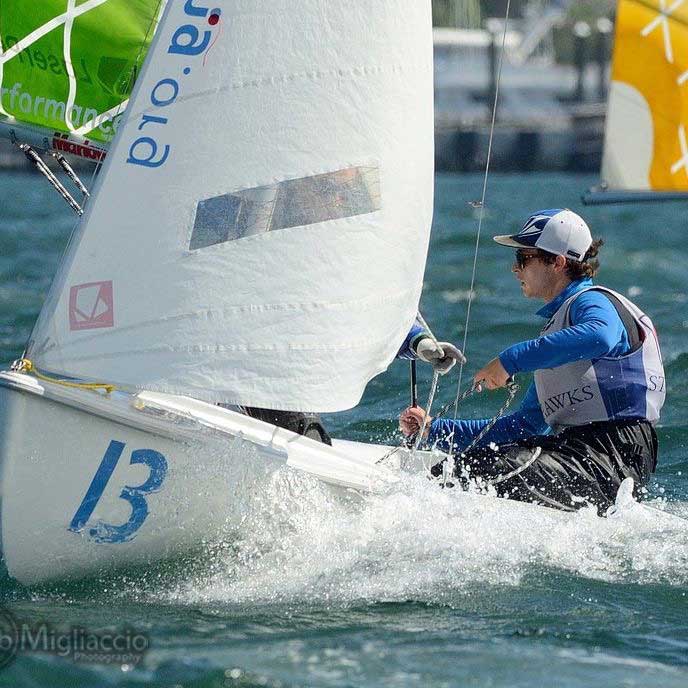 The team garnered a coveted invitation to the event due to their impressive sailing resumes. All six are accomplished sailors with a slew of regional, national and international titles between them.
The championship features former U.S. Team Racing Champions, collegiate All-Americans, new teams, and an impressive pool of sailors who have had success in various disciplines and racing backgrounds.
They will compete in Annapolis Harbor for the esteemed George R. Hinman Trophy. The champions will be crowned this Sunday after 100 or more races are completed in identical Zim 15 dinghies. First held in 1981, the U.S. Team Racing Championship remains one of the hottest events in the country for collegiate and post-collegiate sailors.
Cooper had a good start to the 2015-16 season last week sailing with his St. Mary's Seahawks competing for the Nevins Trophy at the NY Maritime Academy at King's Point, NY. Cooper and teammates secured a solid 3rd place finish among 20 teams at the three division inter-conference regatta. Cooper captured a 4th place finish in the B Division capturing 8 top 5 finishes in 18 races.
For more visit here.

Read More About