BTC today announced the launch of their new apprenticeship programme which aims to provide educational and professional opportunities for young Bermudians who are interested in a career in telecoms.
The programme will offer Bermudians aged 18-25 the opportunity to train as a Technician for a period of three years with the possibility of gaining a permanent position after completion. There will not only be an emphasis on practical skills but also gaining a thorough understanding of the technical aspects of the job.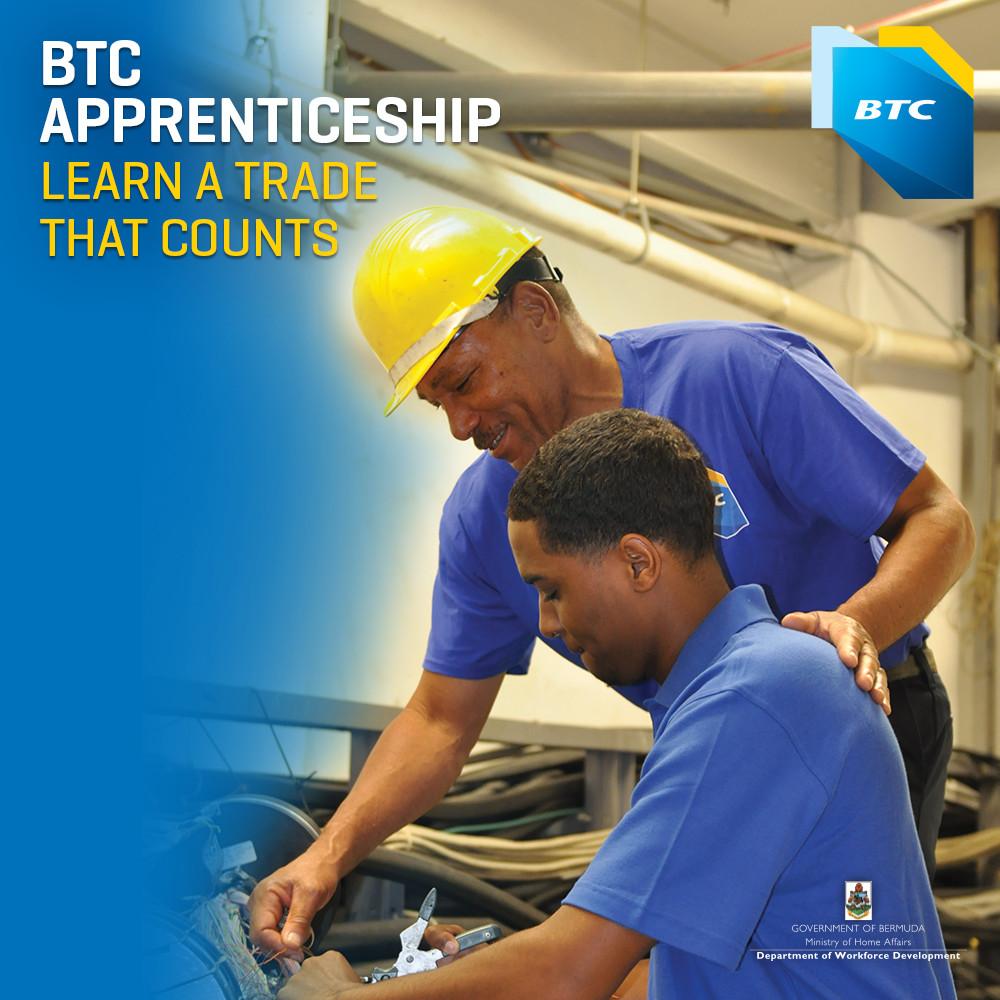 The apprentices will receive vocational and educational training, to ensure that they gain a grasp of both of these areas. A government initiative through the Department of Workforce Development will finance the cost of overseas training courses required for certification.
Robin Seale, CEO of Digicel & BTC stated "The BTC Apprenticeship Programme is designed to provide a special opportunity for Bermuda's youth. The programme will offer the platform to develop the successful applicant's skills in a practical environment. We are looking forward to developing our apprentices and teaching them an expertise that will last a lifetime"
Minister of Home Affairs Michael Fahy stated, "I would like to congratulate the Department of Workforce Development for yet another successful partnership with the private sector in ensuring the creation of Bermudian jobs. I also wish to thanks BTC for being a good corporate citizen and ensuring the training of these Bermudians."
The programme was created as an initiative to develop the youth community of Bermuda and offer young professionals a unique prospect to learn a new trade that counts at the island's longest running telecom's company. All of the apprentices will work directly with seasoned experts who have worked as a Technician at BTC for an extensive number of years.
To be eligible for the programme you must be a Bermudian, have an interest in telecoms and the desire to learn. No professional qualifications or experience is necessary. Go to btc.bm for details and to apply for the BTC Apprenticeship by October 19th, 2015.
Read More About