Clarien Bank Limited has announced the launch of a new debit card usage campaign in which customers can win a grand prize dream vacation worth $5,000 or a $500 weekly travel voucher.
Beginning November 6 through December 31, Clarien customers will be entered automatically into weekly draws and one grand prize draw for every $20 purchased on their debit card.
Chances of winning increase with increased card usage and purchases. Weekly $500 travel voucher winners will be announced via Clarien Facebook, Twitter and corporate website. The grand prize winner will be announced in January.
Additional information is available online at www.clarienbank.com.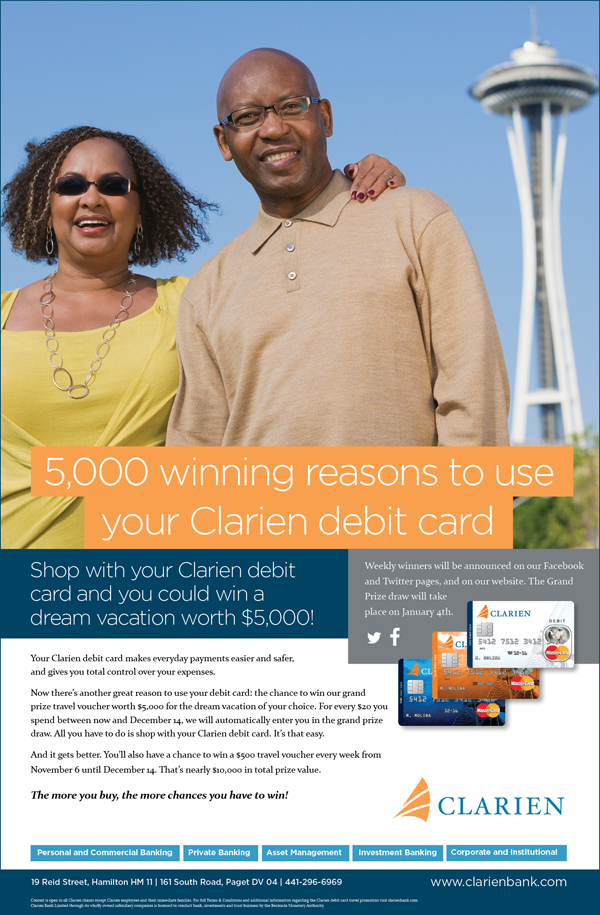 Read More About