Former Bermuda Premier Dame Pamela Gordon-Banks will be honoured by the "Girl Be Heard" organisation at a Gala this evening [Dec 3] in New York City.
"Girl Be Heard" describes themselves as a "New York City-based nonprofit theatre company that brings global issues affecting girls center stage by empowering young women to tell their stories."
Dame Pamela Gordon-Banks will be honoured alongside Dr. Shirley Cason Reed, the International President of the Women's Missionary Society of the AME Church.
Photo courtesy of Girl Be Heard: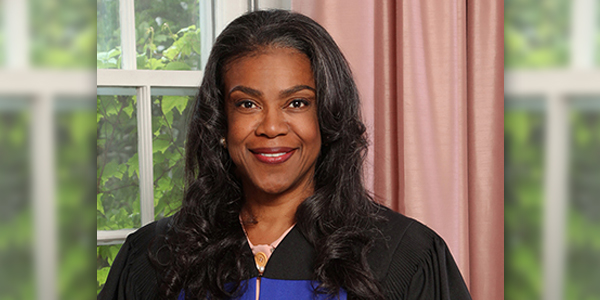 "We stand on the shoulders of these humble, spiritual giants," said Jessica Greer Morris, CEO and Executive Director of Girl Be Heard.
"While girls in every corner of the world face human rights abuses, it is a blessing to know that women like Dr. Reed and Dame Pamela are availing themselves in love and service to the communities where they are needed most."
In describing Dame Pamela on their website, the organisation said, "Making history as the first female Premier of Bermuda, Dame Pamela Gordon-Banks has broken countless ceilings, educationally and economically.
"Growing up as a teen mom in her country, Dame Gordon-Banks rose to become one of the most beloved and respected leaders in Bermuda and beyond.
"When Dame Gordon-Banks was sworn in as the Premier on March 27, 1997, she became the first woman, and youngest person ever, to hold that post. At that time, only 5% of heads of government were women—and only 3% were women of color.
"Dame Gordon-Banks thinks globally and acts locally. She remains in her community today, being of service to her fellow Bermudians, and does extensive community service to empower girls around the world.
"Dame Gordon-Banks and her husband, Andrew Banks, have been instrumental in creating a partnership between Girl Be Heard company members and the members of the larger Bermudian community, sponsoring a cross cultural exchange program."
Read More About