Appleby staff raised $1455 for the Bermuda Cancer and Health Centre during the annual 'Movember' challenge.
The Centre sets the month-long challenge every year encouraging 'Mo Bros' to sign up and grow their moustache for 30 days in November. 'Mo Sistas' can sign up to support the men in their lives while promoting men's health within their community.
Appleby show off their moustaches for Movember [left to right] Top row: Gary Harris, Matthew Ebbs-Brewer, Nevine Lewis, Mandela Fubler, Max Tetlow, Front row:  Matthew Carr, Timothy Faries, Kendall Evans.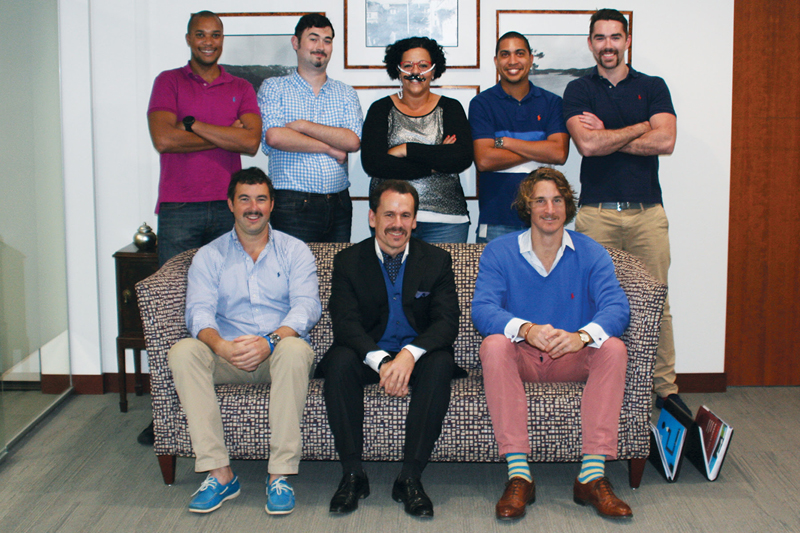 "We are pleased to be donating to such an important cause in our community," said Timothy Faries, Appleby Bermuda Managing Partner.
"While Movember usually ends with the competitors shaving their moustaches and having a clean start, we cannot forget the main goal of the charity to raise awareness about cancer risks for men and the health initiatives of the Bermuda Cancer and Health Centre initiate."
The funds raised help the Bermuda Cancer and Health Centre with its work in engaging in the prevention, detection and support of cancer and other health concerns in the local community.
This year the support will be focused on Men's Health Programmes including the Annual Men's Health Screening Clinic.
Read More About