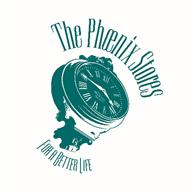 The Phoenix Stores Ltd. has acquired ownership and control of Kodak Express, the company announced today [Feb 1].
George Grundmuller, President and CEO of The Phoenix Stores Ltd. said; "This is an exciting time for our group as with the new resources attained, we are now in a stronger position to expand on the suite of products and services we offer our customers."
With the acquisition, the Photo Lab at P-Tech has moved to the former Kodak Express location in the Mechanics Building on the corner of Queen and Church Streets, operating under the new name 'P-Tech Photo Solutions.'
In addition to photo development, P-Tech Photo Solutions provides passport and Visa photos, photo restoration, large format printing, canvas printing, custom framing, greeting cards, calendars, magazine covers, photo books, et al.
General Manager of P-Tech and P-Tech Photo Solutions Todd Martin said, "Amongst the slew of products available at P-Tech Photo Solutions, the most exciting offering is our new ability to provide commercial printing services in the heart of Hamilton – with pick-up and delivery options available."
Those interested in ordering prints online may continue to do so via www.photo.bm.
Mr Grundmuller added, "We are happy to confirm there were no job losses with this purchase. By combining our services and resources P-Tech Photo Solutions is well positioned for growth in the future.
"We are now operating Bermuda's largest, full-service photo development lab with a knowledgeable team of professionals committed to delivering the highest quality photofinishing and express printing services."
To celebrate the grand opening of P-Tech Photo Solutions, the company has launched an offer of 25 percent off all ready-made frames and enlargements ordered through February 13, 2016, – just in time for Valentine's Day.
Read More About