As part of this year's International Womens Day, the Bermuda Rugby U18 Girls 7s Squad marked the occasion by hosting a training session for the U6 players involved with the BRFU's Sunday Rugby program.
The U18 Girls took the session on Sunday 6th March, 2016 and coached around around 34 young players [aged between 4 - 6 years old] some fun, non-contact rugby skills to get everyone active and enjoying the sport.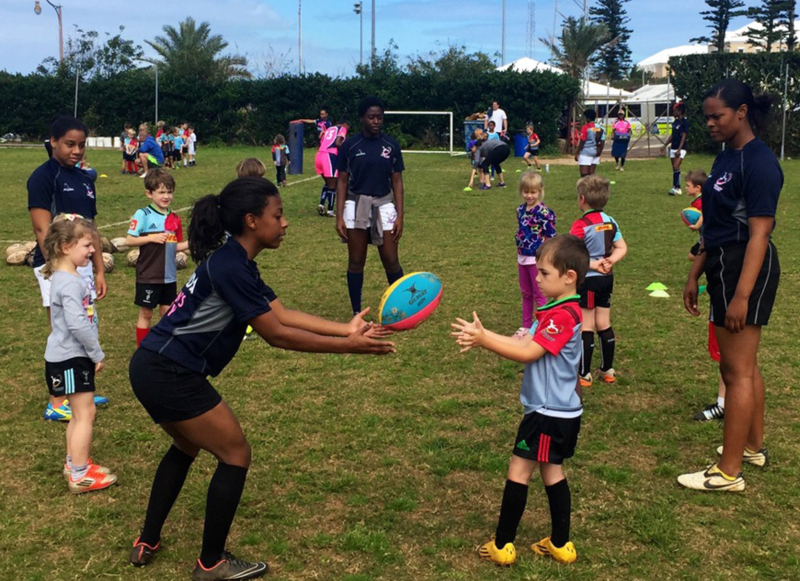 Kelli Nusum, U18 Girls 7s Head Coach, said "It was great for the girls to do some coaching with the young players in Sunday rugby. We're really proud of their progress this year and excited for things to come."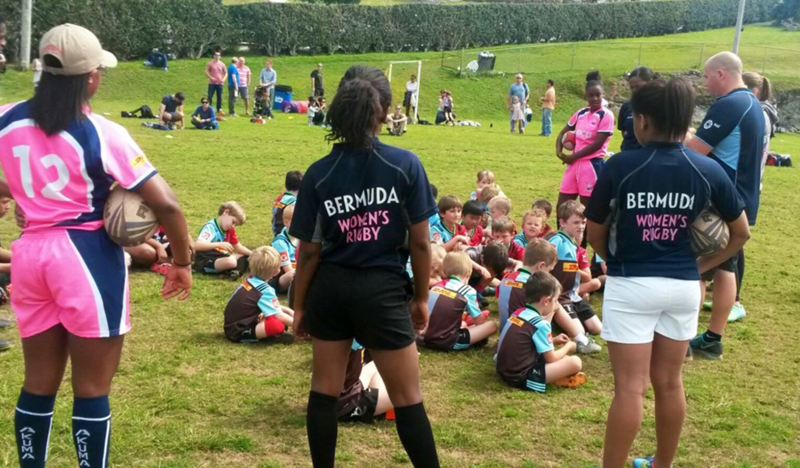 Patrick Calow, BRFU Youth Development Officer, added, "The was a fantastic opportunity for some of our young players to be coached by current High School players.
"The U18 Girls were excellent with them – it can be challenging task trying to get 30+ 4-6 year olds focused on an activity for any considerable length of time but their patience and joy for rugby was infectious which really added to the young players experience."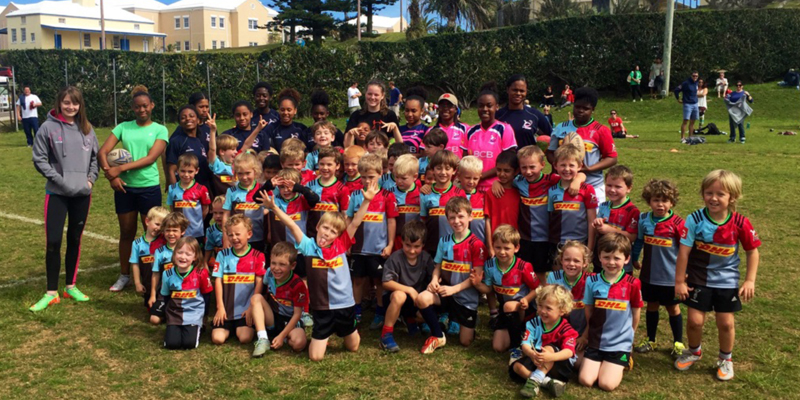 He also said, "It's also great for the parents to see that there is a viable pathway for girls in rugby and that the girls are outstanding role models in their sport and within the community!
"On the field their squad has really have gone from strength to strength – increasing the number of players and quality of rugby they playing within their squad has been a great success. The future is bright and Coaches Kelli Nusum and Akinyi Apopa have done a incredible job to make this progress."

Read More About
Category: All