Aaliyah Haffar, an 8-year-old Somersfield Academy student, has been named the CP Athletic member of the month for March 2016, with the youngster invited to participate in the junior program.
A spokesperson said, "Aaliyah is an 8-year-old student of Somersfield Academy. She is a graduate of CP Athletic's foundation program, where she quickly progressed in her development.
"She was subsequently invited to participate in the junior program where she continues to show improvement."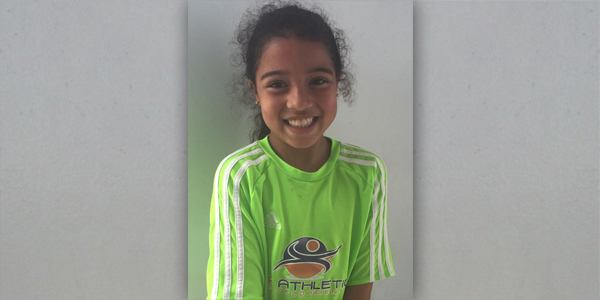 "Her favourite subjects in school are art and music. Aaliyah is a member of the BHS Football Club and a supporter of Chelsea. Her career interests include culinary and science.
Aaliyah said, "I love attending the weekly Academy sessions as I learn new techniques while having fun."
"CPAD's ultimate goal is to guide their members on to higher education, creating opportunities for scholarships in the process."
For further information, email cpathleticdevelopment@gmail.com or call 533-7383.

Read More About