The Governor George Fergusson met with Larry Mussenden today to welcome him on his first day in office as the Director of Public Prosecutions.
Mr Fergusson said, "It was good to see Mr Mussenden today as he begins his new and challenging job. I wish him very well and have every confidence that he will be excellent in the role."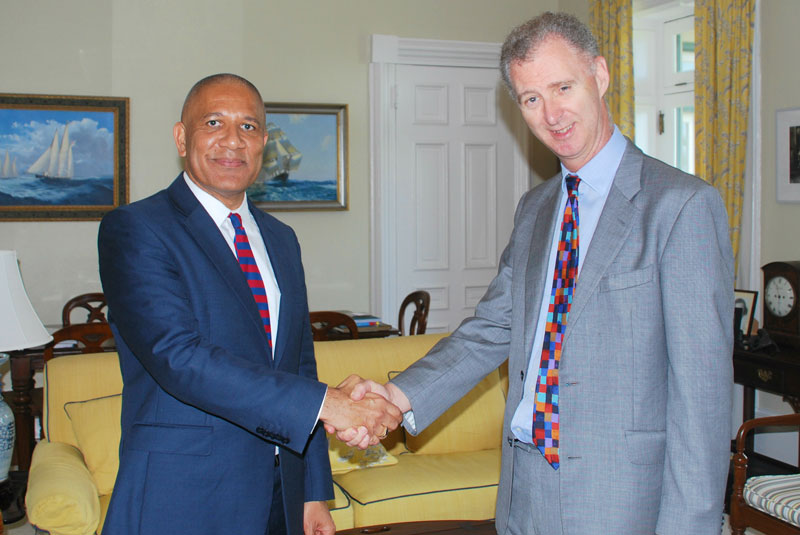 Mr Mussenden is returning to the Department of Public Prosecutions, where he worked earlier in his career. After being admitted as a barrister in England and Wales in 1995 and in Bermuda the following year, Mr. Mussenden served as a Crown Counsel in the Attorney-General's Chambers in 1996 and then as a prosecutor in the Office of the Department of Public Prosecutions. He has also served as an Acting Magistrate in criminal matters.
More recently he has worked in private practice, specialising in criminal and civil litigation matters. He also served as Attorney General and Minister of Justice from January 2004 until October 2006.
Read More About