[Written by Denise Weekes-Burke]
Students of CedarBridge Academy's Graduating Class of 2016 will be showcasing various attire at their fashion show which comes off April 15th and 16th at the Ruth Seaton James Centre for the Performing Arts. The show kicks off at 7:30 p.m.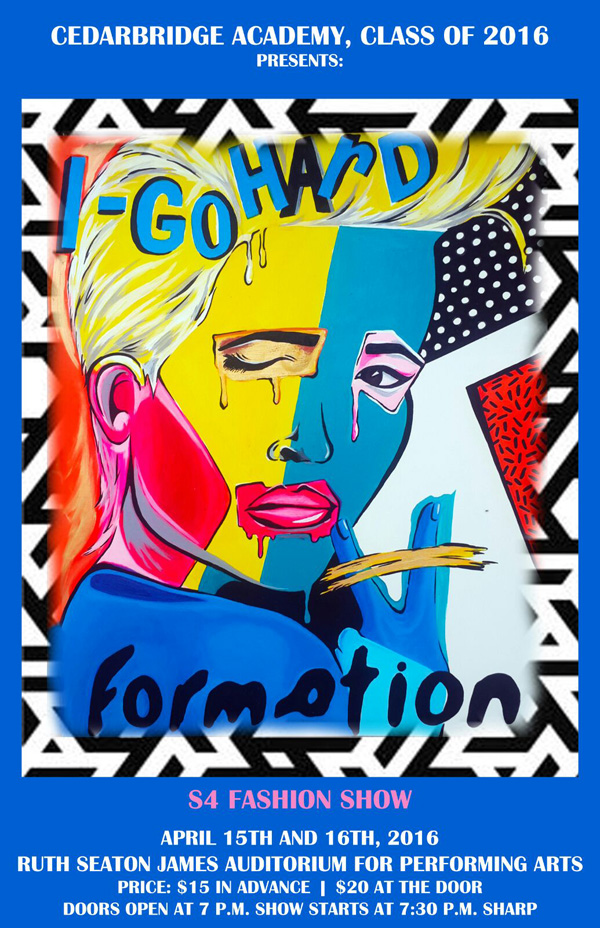 Foreign Language teacher, Ms. Chauntée Thompson, conceptualized the show's theme, Formation, which comprises seven scenes.
Students have been rehearsing around the clock to put on what is promised to be an exciting show. "Despite the challenges that come with putting on such a show, I have had a lot of fun working with students who are devoted to ensuring that the show is a success," Thompson said.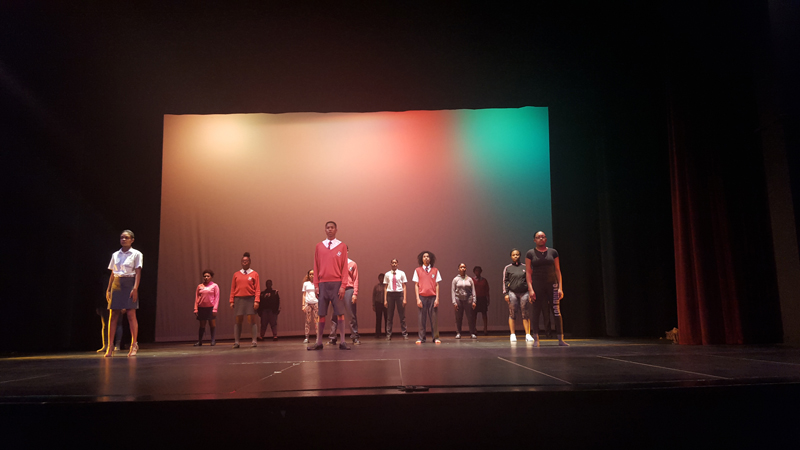 Popular entertainer, Nadanja, is hosting the event. Olivia Hamilton, 2014 Bermuda Idol winner and Nekoda Bascome, a Whitney Institute student, will be performing in song at the show.
Former CedarBridge Academy student, Alshante' Foggo designed the t-shirts which will be depicted in the opening scene. A special highlight of the night is the inclusion of students from the Class of 2006 who will be featured along with current students in a scene entitled "Clash of the Decades."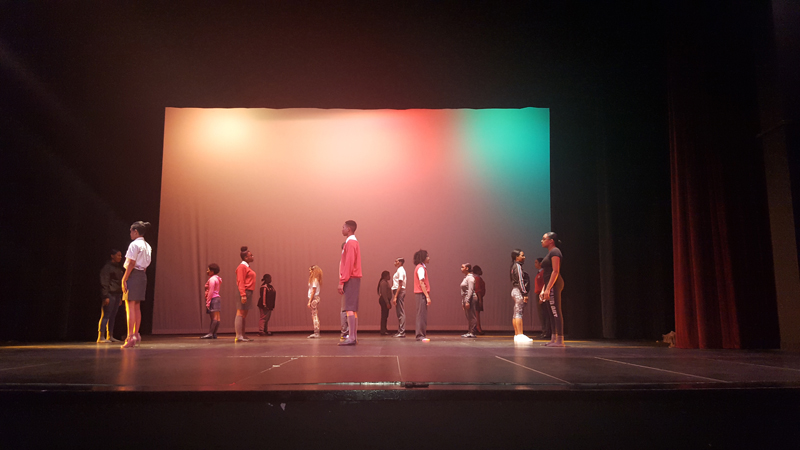 The students are really thrilled about the show and the work that they have put in. Brianna Adams-Thompson, S4 student added, "Although we have had our ups and downs throughout this experience, we pulled through and we are ready to show out. This fashion show is going to be epic."
This fashion show is the final major fundraiser of the graduating class and the S4 team looks forward to the support of the public in this endeavor. Tickets are $15 in advance and $20 at the door. Tickets can be purchased from student services at CedarBridge Academy.

Read More About
Category: All, Entertainment, Style & Beauty