The Onionpatch Walkathon will take place on Saturday, April 23 from 9.00am to 11.00am, with a goal to raise $100 per child toward the 'Playground Improvement' campaign.
A spokesperson said, "The Walk-a-thon places fundraising directly in the hands of our children. In celebration of our 5th Anniversary, this year our goal is to raise $100 per student for our "Playground Improvement" campaign. All students will be rewarded for their hard work and enthusiasm with a pizza party!
"Children will participate in the Walk-A-thon and walk or roll [strollers] laps around track at the National Sports Centre south field."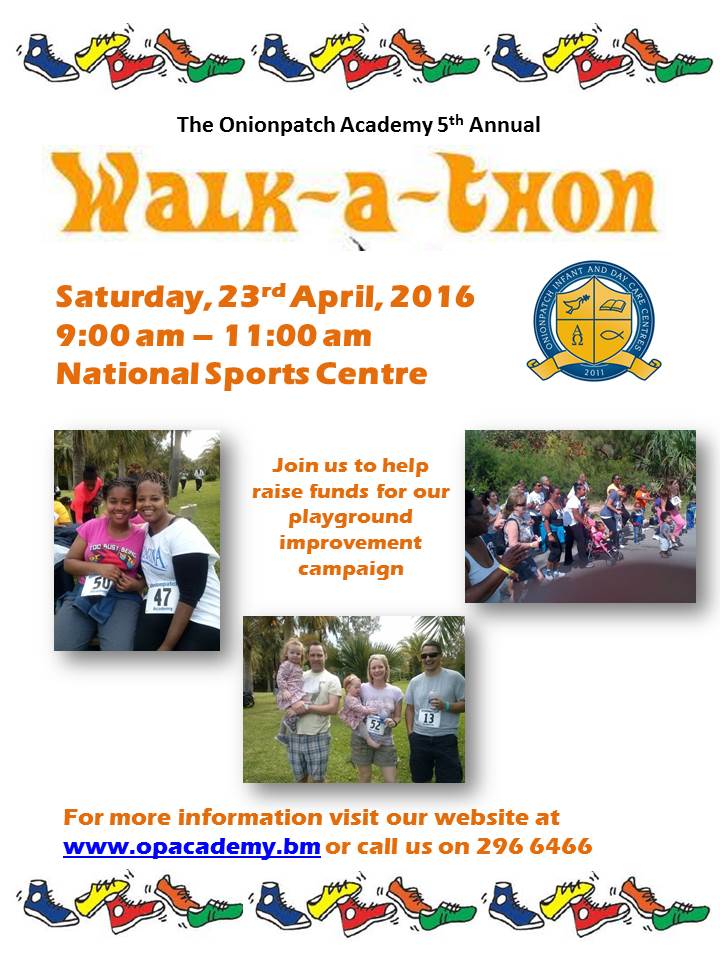 The public is able to pledge participants at $5 per 100 meters, $10 per lap, $2 per 'this is a good cause' statement, with a flat pledge, or via Community Fun Support, which allows you to take part in the event and receive a gift for a participation fee of $20.
Pledge sheets [PDF] for the event must be returned by Friday, April 22.
"On the day of the Walk-a-thon, please wear comfortable walking shoes. Remember, This Is Not A Race, but a way for you to have fun and raise money for our school. Walkers will complete their meters or laps and staff will be keeping track of the number of meters or laps each student walks.
"After the event, we will be providing light refreshments of fresh fruit and water. Strollers are welcome. Please note there will be a special prize for the student and their parent[s] who raise the most money."

Read More About