The Association of Bermuda Insurers and Reinsurers' [ABIR] opened the annual Bermuda Foundation of Insurance Studies [BFIS] 'Intro-to-Insurance' summer intern program with a 2-hour introductory seminar on the Bermuda [re]insurance market.
ABIR Senior Vice President, Deputy Director and Corporate Secretary Leila Madeiros, who led the workshop commented: "We continue to present Bermuda's [re]insurance centre as a unique site in contemporary risk taking. Programs like the BFIS Intro-to-Insurance help expose young people to the opportunities here, something that the market widely collaborates on."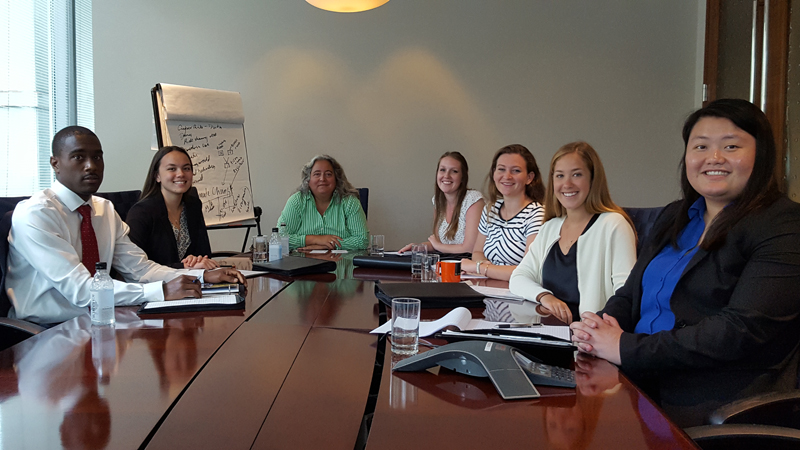 This year the program hosts six undergraduates, including four Bermudians and will consist of visits to 32 [re]insurance companies and related organisations over the next 3 weeks. The program, open to junior and senior undergraduate and post-graduate students, offers an in-depth understanding of the Bermuda [re]insurance industry and explores potential career paths.
The participants of this workshop include Bermudian university students Anna Harrington [University of Western Ontario, Financial Economics]; Megan Knight [University of St. Andrews, Mathematics]; Aaron Nelson [University of Hertfordshire, Business Administration]; and Katie Stevenson [University of Western Ontario, Specialisation of Globalisation]. Other participants visiting from Illinois State University were Judy Cheng [Actuarial Science] and Emily Tomaszewski [Business Administration].
Read More About