Two of Bermuda's coaches recently headed overseas in order to offer their expertise abroad, with the Barbados Wushu Taichi Federation playing host to the coaches from the Bermuda Sanshou Association for a three day training clinic.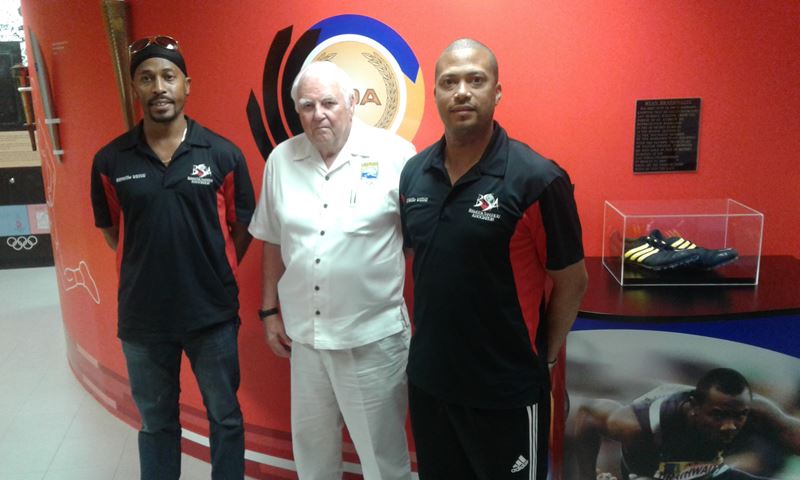 The seminars were on the sport of Sanda, one of the Wushu sports of the International Wushu Federation and national sport of the People's Republic of China.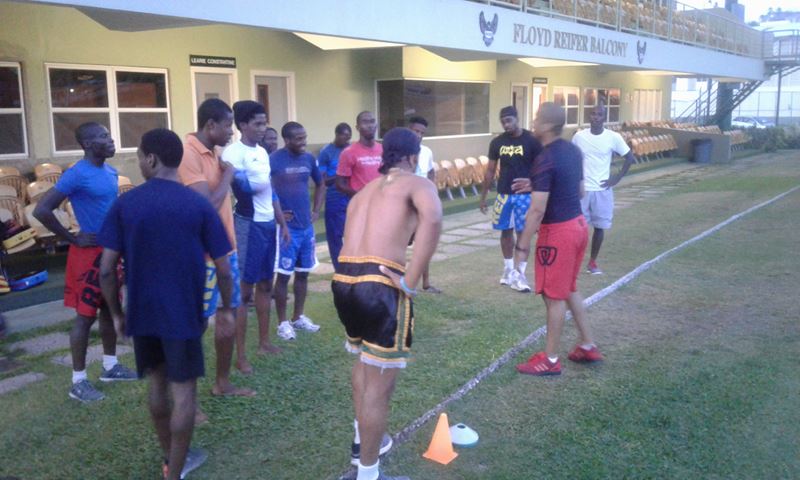 Bermudian coaches Garon Wilkinson [executive member of PAWF] and Sentwali Woolridge [reigning Pan American Wushu Sanda Champion] were impressed with progress of the local athletes from last year's visit and the growing number of athletes in the sport at primary, secondary and senior level.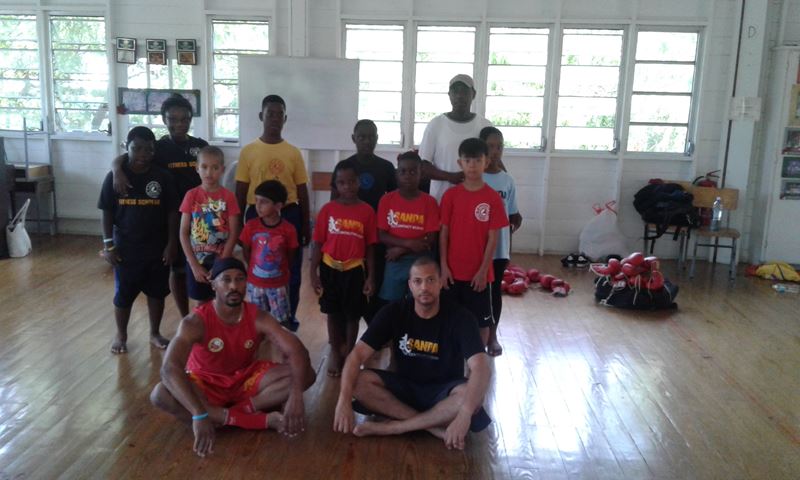 A competition was held on the final day of the course and visiting duo has recommended a number of athletes who can give good representation at the 11th Pan American Wushu Federation Championships that will be held in Lubbock, Texas, USA on August 8 -15, 2016.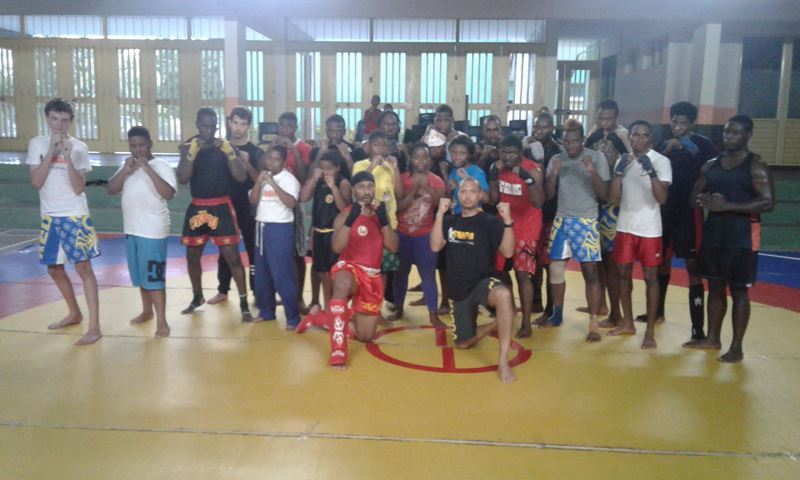 On Friday, May 13th, the visiting coaches had a very interactive meeting with BOA head President Steve Stoute, addressing such topics on the development of the sport in the region and the role that BWTF is playing. Also in attendance was president Rollins Alleyne.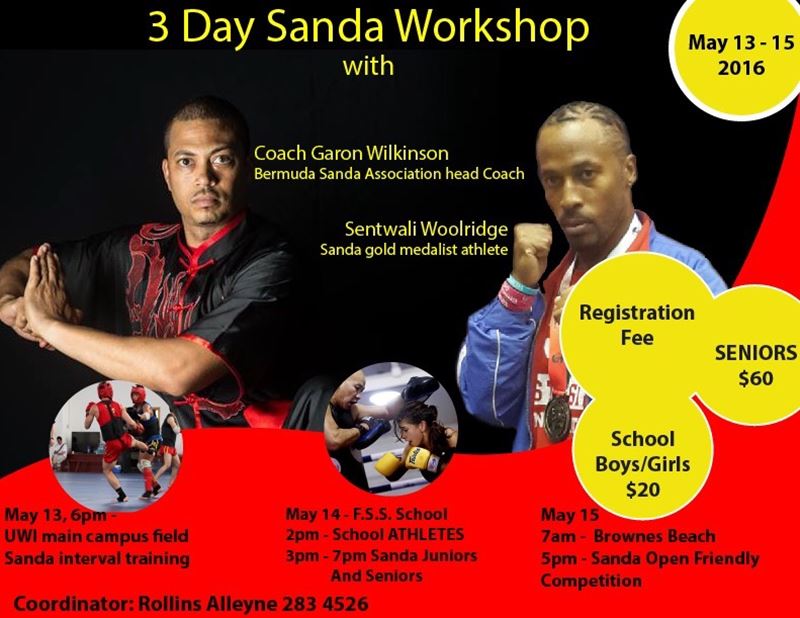 Read More About